US confirms China's first purchase of soybeans since the start of the trade war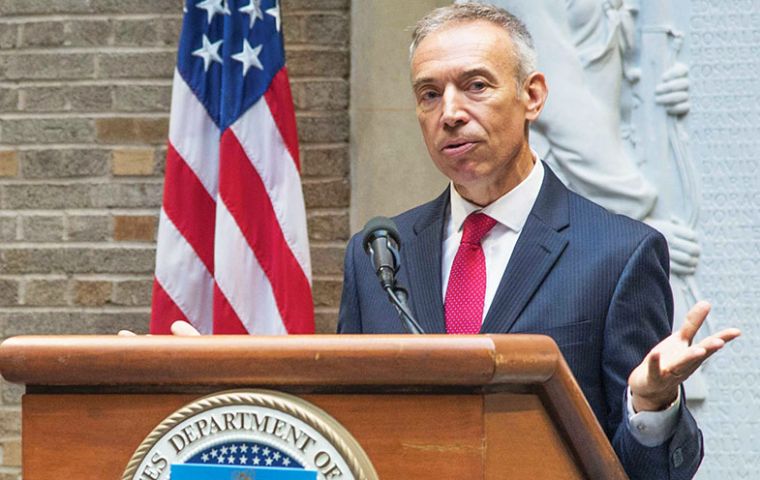 The United States government officials on Thursday hailed China's first meager purchase of U.S. soybeans since its trade war with the United States began in July and said they hoped for, but could not guarantee, more to come.
The U.S. Department of Agriculture announced private sales of 1.13 million tons of U.S. soybeans to China; a figure that farmers and grain traders said was not large enough on its own to lift slumping prices or absorb a huge surplus that has accumulated across the farm belt.
The sale was first reported by Reuters on Wednesday, a day after U.S. President Donald Trump told Reuters in an exclusive interview that China was buying a "tremendous amount" of U.S. soybeans.
"Having a million, million-and-a-half tons is great, it's wonderful, it's a great step," USDA Deputy Secretary Steve Censky said at an Iowa Soybean Association annual meeting Thursday. "But there needs to be a lot more as well, especially if you consider it in a normal, typical year, we'll be selling 30 to 35 million metric tons to China."
"We think it is a good start, it is promising," Secretary of Agriculture Sonny Perdue told reporters in Washington. "We are certainly hopeful and expecting that it'll come through," he said, in reference to further sales.
Asked if there had been any talks with China for further purchases, Perdue said: "No. Not that we've had, but as you know, the U.S. Trade Representative is in charge of that."
Soybean prices fell on Thursday as grain traders eyed a massive U.S. soybean surplus in storage, and what is expected to be a record-large harvest from the world's biggest soybean exporter, Brazil, just weeks away.
The U.S. soybean sales to China came after Trump and China's President Xi Jinping agreed to a 90-day detente in their tit-for-tat tariff war to negotiate a trade deal after meeting at the Group of 20 summit in Buenos Aires.
The purchases, which traders said were made by state-owned companies in China, were viewed as the most concrete evidence yet that Beijing is making good on pledges the U.S. government said Xi made when the two leaders met Dec. 1.