ALBA - TCP renews commitment against US influence in the region at Havanna Summit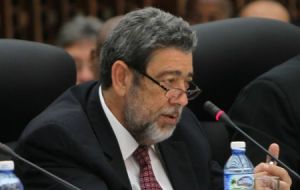 Latin American leftwing governments which strongly oppose Washington's policies for the region gathered in Havanna at the XVI Summit of the Bolivarian Alliance for the Peoples and the Treaty of Commerce of the Peoples (ALBA - TCP) to renew their regional commitment.
Taking centre stage at the encounter were host President Miguel Díaz-Canel of Cuba, Venezuela's Nicolás Maduro, Nicaragua's Daniel Ortega and Bolivia's Evo Morales as well as several other high-level officials from the dozens of countries that form part of the multilateral organisation created by Fidel Castro and Hugo Chávez 14 years ago to counter the US' influence in the region.
"We need to articulate plans, projects," said Diaz-Canel during his welcome speech. "The ALBA-TCP is an insurmountable stronghold against the attempts of the reactionary forces to isolate Venezuela and Nicaragua," said Diaz-Canel, who stressed that, including Cuba, several nations of the group were sanctioned unilaterally by the United States and their corporations to press for changes in their governance models.
As more leftwing parties reached power in their respective countries, the ALBA-TCP became not only a mechanism of political agreement, but also one of south-south cooperation that served both to train doctors and support the reconstruction of small islands of the Caribbean hit by hurricanes and to set bloc positions in the United Nations or the Organization of American States.
"Had it not been for the ALBA, imperialism would have already intervened militarily in Venezuela," said the Prime Minister of Saint Vincent and the Grenadines, Ralph Gonsalves.
Along with him, Evo Morales exhorted his colleagues not to fall prey to pessimism in the light of the advances of rightwing governments in the region.
Maduro pointed out that ALBA "is the only integration and union project of the peoples of Latin America and the Caribbean that has managed to reach the home of the humble."
He added that "the economic thought of our countries has to evolve towards a Latin Americanist and Caribbean vision, towards a unionist vision."
The Venezuelan leader also pointed out that "every day our peoples respond with works, with democracy, with votes," to the imperialist aggressions as he thanked the support and solidarity he received from the twelve-member alliance.
Meanwhile, Ecuador, a leading member of the bloc under former President Rafael Correa, has now decided to withdraw from the movement.
The summit ended on Friday with the presence of former Cuban President Raúl Castro, as well as a declaration by the countries that went of the ratification of the alliance with the governments of Nicaragua and Venezuela to the solidarity with the former Brazilian president Luiz Inácio Lula da Silva , who was described as a "political prisoner."