UN forecasts 2 million Venezuelans will emigrate in 2019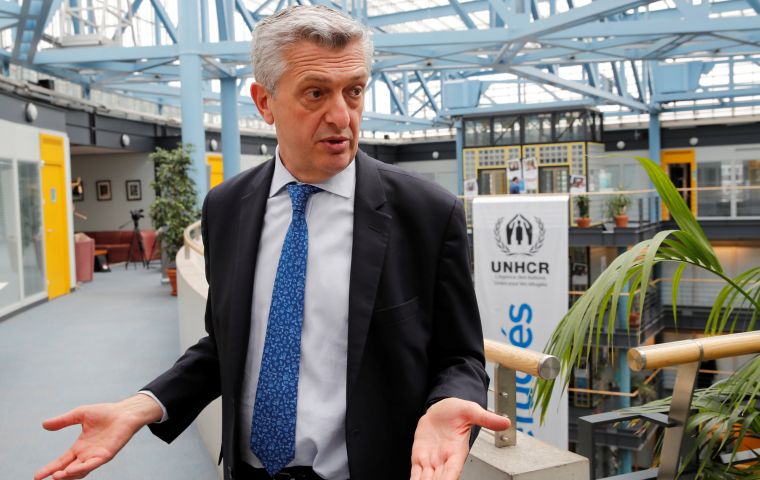 Around two million more Venezuelans are expected to flee their country during 2019, according to a United Nations forecast released Friday in Geneva. If true, the total number of Venezuelan migrants could reach 5.3 million a year from now.
At the current rate, about 5,000 Venezuelans flee their homeland every day, significantly less than the 13,000 daily freedom seekers registered in August, according to Eduardo Stein, joint special representative of the United Nations High Commission for Refugees (UNHCR) and the International Organization for Migration.
Stein explained the two-million figure was an estimate in order to anticipate how many people will be heading to neighboring countries in the next 14 months and will need the help of some sort.
"The region had to respond to an emergency that in some areas of concern was almost similar to a major earthquake. In fact, we are facing a humanitarian earthquake," Stein said in a news bulletin.
Last week the UN requested the US $ 738 million in 2019 to help Venezuela's neighbors cope with the influx of millions of immigrants and refugees who "have no prospect of returning in the short to medium term."
About 3.3 million Venezuelans have fled the political and economic crisis at home since 2015, the UNHCR said. Approximately 365,000 of them have applied for asylum, said UN refugee representative Filippo Grandi.
"The reasons for these people leaving goes from sheer hunger to violence and lack of security ... we at the UNHCR's office believe that many have valid reasons to seek international protection," Grandi said.
An independent study by Harvard University economists that take in count the deepening of the economic crisis reveals that 8 million Venezuelans would migrate during 2019.
The primary destinations for the Venezuelan diaspora are Colombia, Brazil, Ecuador and Peru. A bipartisan group of US senators Thursday proposed to grant temporary protected status to Venezuelan immigrants in the United States.
The UN aid plan was presented to donors on Friday in a move to help Venezuelans become productive contributors in their host countries.
So far there is no end in sight for the Venezuelan crisis. President Nicolás Maduro blames the US financial sanctions and an "economic war" led by political opponents for his country's death.