No same-sex marriage for now in Cuba's constitutional reform bill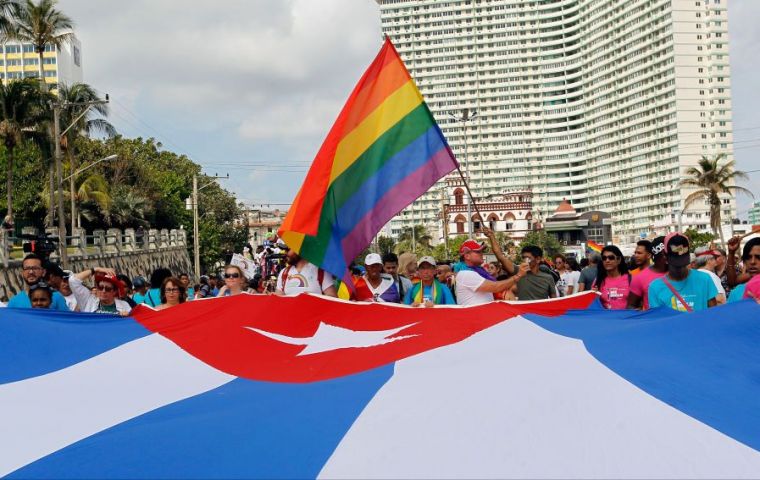 The writers of Cuba's constitutional reform bill have yielded "to popular demand" and stricken out the paragraph establishing marriage between two people of any sex from the proposed Article 68 and which would have opened the door to same-sex marriage, State Council Secretary Homero Acosta announced.
"This issue will have to be clarified through a popular referendum when discussing the Family Code, for which the transitional Provision 11 establishes a period of two years for the Assembly to initiate the whole process," Acosta told deputies at Cuban's parliament known as the National Assembly of the People's Power.
According to Acosta, in the discussion and popular debate that took place on the island from August 13 to November 15, there was a substantial majority in favor of keeping the concept of marriage as a matter between a man and a woman, as reflected in the current Cuban Constitution.
Acosta stressed that the law will define later how marriage will be constituted, who the subjects will be, what the obligations will be, as well as the requirements.
After reviewing the proposals of the people, the new constitutional reform bill will collect the subject in article 82, which defines marriage as a social and legal institution, one of the forms of family organization, based on free consent and in the equality of rights, obligations and legal capacity of the spouses, and the law will determine the form in which it is constituted and its effects.
It also recognizes de facto unions as a stable and unique legal manifestation of a common life project under the conditions and circumstances set forth by law and generates the rights and obligations it provides for.
The constitutional reform bill must be approved during the second ordinary session of the IX Legislature of the Cuban parliament on December 21 and 22, and if this happens, it will be submitted to a referendum in February.