Uruguayan Senator Daniela Payssé dead at 72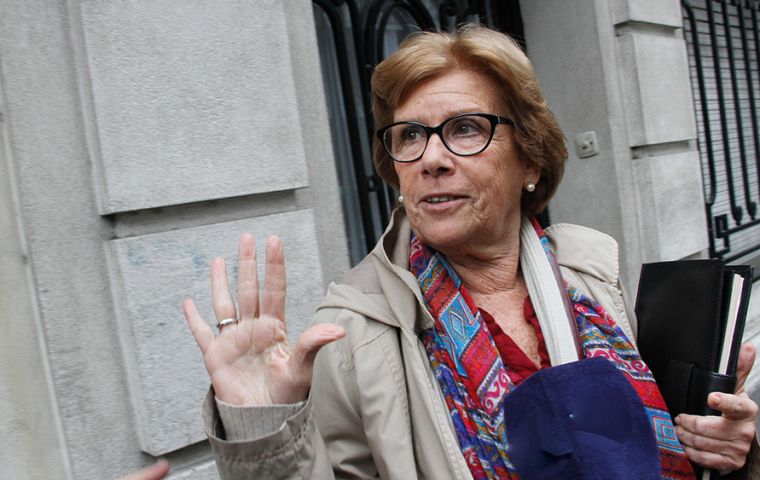 Uruguayan Broad Front (FA) Senator Daniela Payssé passed away Friday of a heart attack in Montevideo, Tourism Minister Liliam Kechichian announced. Payssé was 72.
Payssé took office as a deputy for the first time in 2000 and was elected to the Senate in 2014. She was also a member of the National Political Council of the Uruguay Assembly and of the bicameral women's caucus and the Network of Women Politicians.
In addition to that, Payssé has served on the Human Rights Commission since 2005 and on the special commission on Gender and Equality of the House of Representatives, among other positions.
Payssé, from the same political party than President Tabaré Vázquez, was not feeling well on Thursday and decided to go see a doctor. But events unfolded in an uncontrolable manner.
The Senator had six children and eight grandchildren. She is to be buried at noon Saturday, at Montevideo's Central Cemetery.