Managua acknowledges 340 political prisoners, NGOs speak of almost twice as many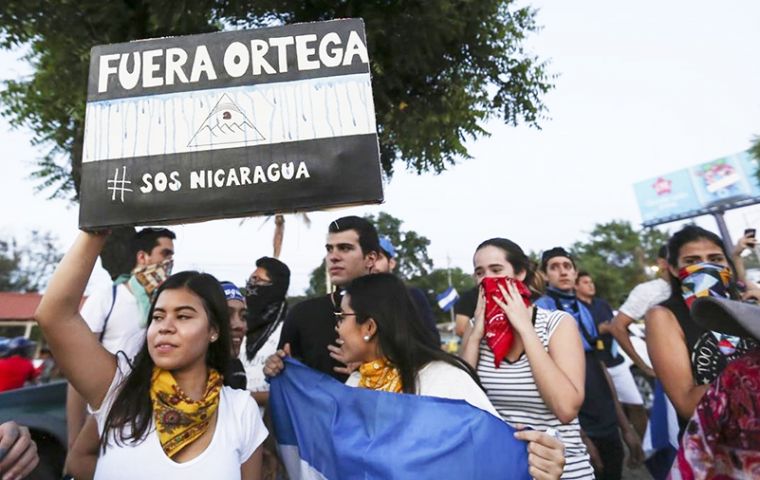 A total 340 people have been reported Tuesday to be incarcerated in Nicaragua for their involvement in anti-givernment actions, according to the National Prison System, as the administration of President Daniel Ortega has been going through a socio-political crisis since April that has left hundreds dead and thousands either under arrest or injured. Human rights NGOs estimate the number of detainees to be almost twice as many.
The government maintains those imprisoned are 316 men and 24 women putschists, of whom 161 were granted visitation rights for their relatives on Christmas Day while the rest was expected to enjoy the same benefit the day after.
But while authorities admit to 340 detainees, local non-government humanitarian agencies speak of up to 674 "political prisoners" from the social uprising against Ortega on April 18. And the number of casualties is said to be between 325 and 545 dead, in contrast to the Ortega administration's verified 199.
The office of the United Nations' High Commissioner on Human Rights United (UNHCR) and the American Commission on human rights (IACHR) agree on the existence of "more than 300 dead." These agencies also have reason to believe there are extrajudicial torture, obstruction to health care, arbitrary arrests, kidnapping and sexual violence, among other violations of human rights in Nicaragua.
Protests against Ortega and his wife, Vicepresident Rosario Murillo, began on April 18 calling for the couple's resignation.