Buenos Aires public transport rates up 40% in three months, beginning January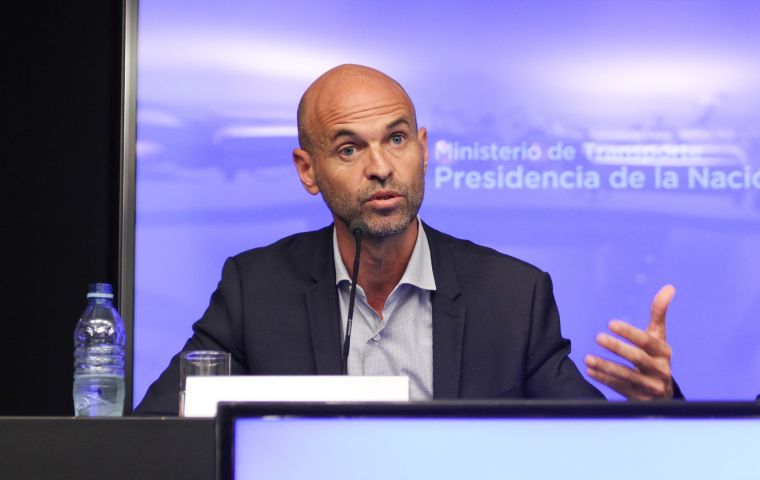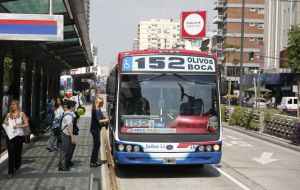 The Argentine government announced on Thursday new increases in public transport rates, some 40% on average that will apply from next January to travel by bus, train and metro.
"It's 40%, this is the increase that we consider necessary to maintain the quality of service and the infrastructure works and based on the increase in costs that the system has had," Guillermo Dietrich, the Argentine Minister of Transport said at a press conference.
The increases will be applied in the capital Buenos Aires and its populous periphery in a "stepped" manner, with three consecutive increases, in January, February and March for the case of buses and commuter trains, and with two consecutive increases, in April and May, for the subway.
With a retail price index that will close this year with a rise close to 47%, Dietrich said the government works "for a reduction in inflation rates."
"We hope we do not have to do another rate update in 2019," said the minister.
Likewise the government announced a new system of allocation of resources for public transport at the federal level, in which the provinces now have full autonomy in the financing of their own transport systems.
This means that the bus lines with municipal routes will fall on the municipalities; those that circulate between two or more municipalities, in the provinces and, for the lines that cross the provincial limits, in the federal government.
The updating of rate prices and reforming the subsidies system are part of the conditions included in the IMF rescue credit of some US$ 57bn awarded to the administration of president Mauricio Macri.