"The first time a vice president candidate names her presidential candidate"
Monday, May 20th 2019 - 10:33 UTC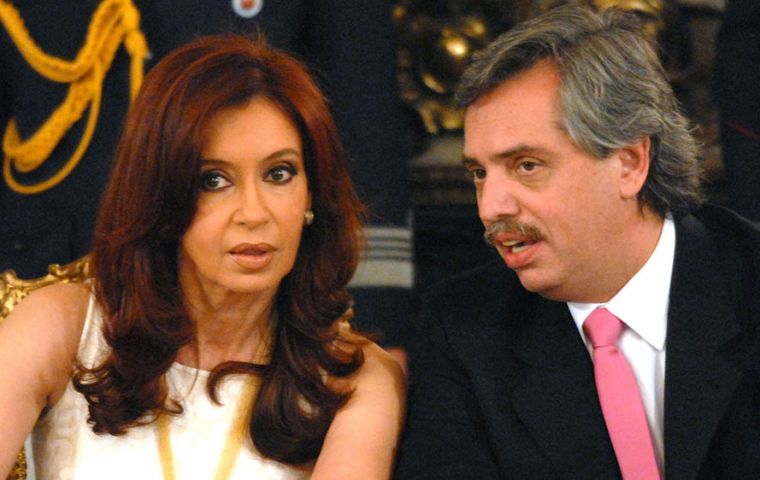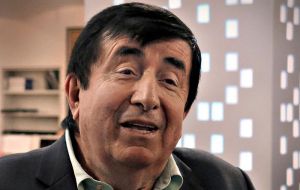 "It's the first time I've seen an aspiring vice-presidential candidate name here choice to head the presidential ticket", said rather ironically Jaime Durán Barba, the main political advisor of Argentine president Mauricio Macri in reference to the surprise announcement of the Alberto Fernandez-Cristina Fernandez ticket for the coming October election.
Last Saturday to everybody's surprise ex president Cristina Fernandez announced in a video that she had decided to name her former cabinet chief Alberto Fernandez, as head of her political grouping's presidential ticket, while she would step down to become vice-presidential candidate.
"It's quite clear who is in charge and running the show" added Duran Barba who has helped Macri build his successful political career from mayor of the City of Buenos Aires to president of Argentina, defeating in 2015 the all powerful hegemonic Peronist movement.
A second comment from Macri's electoral guru was that naming the former cabinet chief Alberto Fernandez (no relative of Cristina Fernandez) as head of the presidential ticket with Senator Fernandez in second place will subtract rather than add votes imperiling a Peronist victory in October. This despite the fact that most Peronist governors have welcomed the decision announced by the ex president.
The ticket "Fernandez/Fernandez" will not raise the electoral ceiling for Peronism, but rather lower the floor of vote intention.
"How many votes does Alberto Fernandez add to Cristina's aspirations?" asked Duran Barba, "The few that supported him because of his acid criticisms of Cristina, most probably will not vote for a ticket with Cristina. No rise in the ceiling, while some followers of Cristina are not convinced about Alberto, thus he lowers the floor"
Furthermore the democratic Peronist leaders, particularly looking into the future and their long term aspirations, must take distance. A minimum logic indicates that the ticket and the grouping will be led by Cristina, from any point of view. And identifying with the authoritarian populism which Cristina represents, would kill any possible Peronist alternative that wants to exist in a future democratic system", argued the Ecuadorean born advisor and Political Science professor at the George Washington university.
Duran Barba added that his job in making political diagnostics and lately did it in seven Latin American countries, including Brazil and Mexico, "and we did not miss one".
Modern serious political reports are not merely intuition, they involve numbers, studies and there is an ample bibliography on political science, and many times catch-all fronts and movements fail because political math is not elementary math: you add but also have to subtract, and with the annoyance from the past, it's usually more that is lost that adds. The overall balance is negative.
Likewise Duran Barba also emphasizes on the significance of psychology in politics and points out that Cristina Fernandez is a formidable and most capable candidate who leads a significant percentage of Argentines who favor an authoritarian society that protects their interests, "they feel insecure with democracy", and a candidate with such strength and power must ensure that by itself or with a front man.
The political expert also recalls that when Cristina was reelected the symbols of power, sash and baton, were received from her daughter because she had distanced herself from former vice-president Julio Cobos in 2011, and likewise in 2015 Cristina did not hand them to her successor, Mauricio Macri in 2015, because "for her it was like surrendering".
Likewise when the launching of her book "Sincerely", according to Duran Barba it transpired something that many in Argentina don't want to see or admit: a non democratic vision of the world which is shared by many Latin Americans.