Former Falklands lawmaker, Jan Cheek awarded the MBE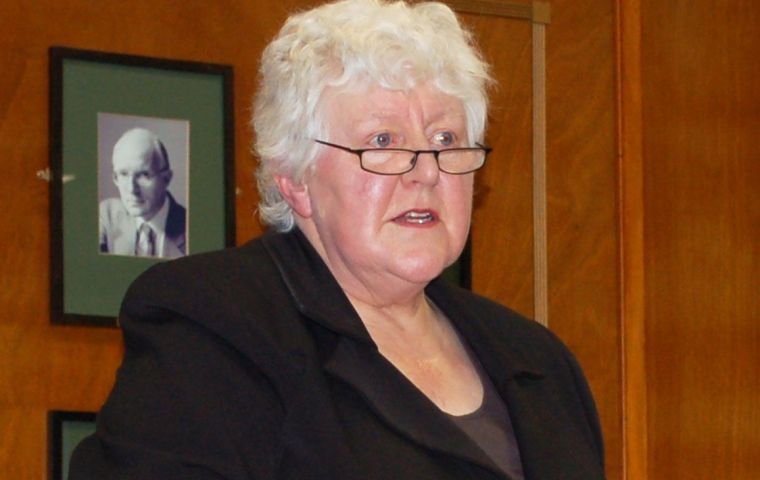 A former Member of the Falkland Islands elected Legislative Assembly and a Justice of the Peace for over 30 years, Islander Jan Cheek is to be awarded the MBE.
Stanley resident Mrs Cheek, who is the owner of the famed nature reserve Volunteer Point, said she was surprised to get the phone call some weeks ago to ask whether she would accept the honor.
Mrs Cheek told Penguin News she was, "touched that someone somewhere thought to recommend me"
She said she was very excited about it, and if a date was available while she was visiting the UK she would accept the MBE at Buckingham Palace.
Mrs. Cheek pays regular visits to the UK as part of the South Georgia Trust. She is also a Trustee for the Museum, Falklands Conservation and the John Cheek Trust and a member of the Shackleton Fund Committee. (Penguin News).