Argentina foils arms trafficking gang operating in Paraguay and Brazil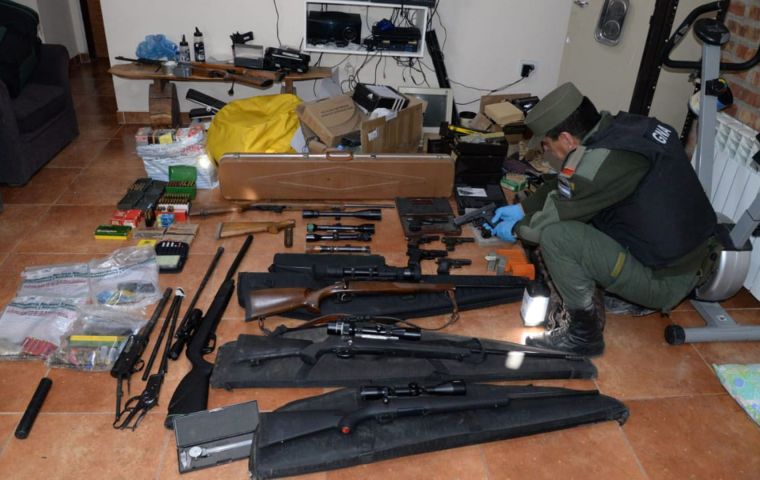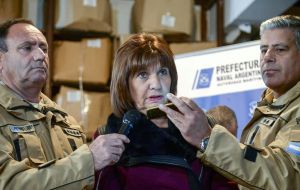 Argentina foiled an international gang dedicated to arms trafficking following raids in several provinces and eight months of committed criminal intelligence, according to Security minister Patricia Bullrich.
The gang basically smuggled arms into Argentina from the United States and Europe and later shipped them to Brazil and Paraguay. In total 52 raids took place in the provinces of Buenos Aires, Santa Fe, Cordoba, Rio Negro and Santiago del Estero by .the federal Gendarmerie.
"We're talking of some thousand weapons which were assembled here in Argentina, in a triangle operation, from United States and Europe to Argentina, and then to Pedro Juan Caballero in Paraguay, to provide the powerful gangs in Brazil", explained the Argentine minister.
Once the arms were assembled, together with the magazines they were hidden and sent to Brazil via a Paraguayan transport company, with the complicity of a a group of drivers. In Paraguay they were taken to the border at Pedro Juan Caballero and then introduced into Brazil in heavy transports.
Minister Bullrich said that under the command of Gerardo Otero, his forces raided 52 different places including gun selling businesses and offices in Buenos Aires City and in other several provinces.
"What has been achieved is not only important for Argentina, but also to help contain violence in Paraguay and Brazil, there are too many of these guns around, in the hands of the narcotics' gangs and the big cartels which also deal with machine guns, heavy equipment, assault rifles, an incredible armory".
During the raids Gendarmerie captured grenades, long and short range guns, Argentine Army FAL rifles, Colt M4, Browning machine guns, more than 30.000 munition of different caliber, gun powder, anti tank and anti personnel mines, night visors plus documents for licensing and registering weapons. In total some 935 deadly weapons and US$ 166.000 and 800.000 Argentine Pesos.