The Economist on Mauricio Macri's reelection chances in Argentina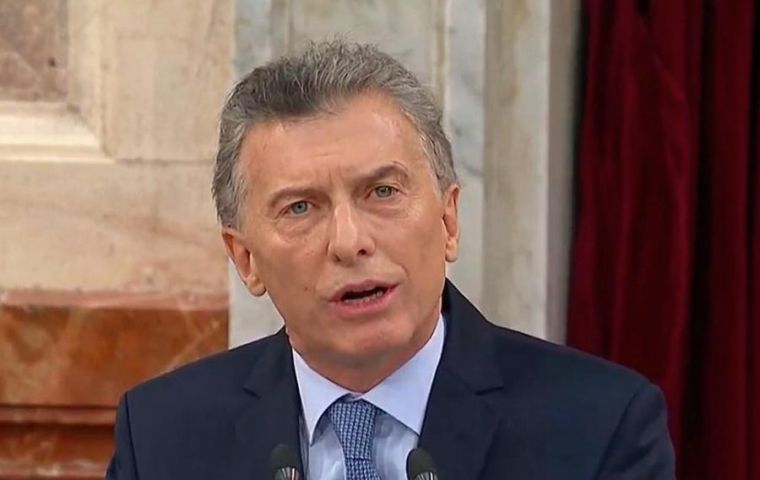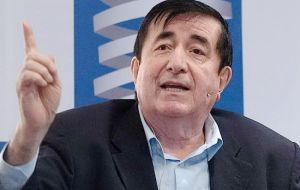 Ahead of Sunday's primaries' mandatory vote, The Economist published the following on Argentine president Macri's chances of reelection, in what seems a very tight competition with Kirchnerism.
In Argentine politics, being compared to a fat cow is not altogether a bad thing. At one of his last campaign stops ahead of national primaries on August 11th, Mauricio Macri, Argentina's embattled president, rallied with thousands of farmers at the country's annual agricultural show. Award-winning cows, horses, sheep and even donkeys paraded in front of him, as gauchos dressed in their baggy bombacha-trousers doffed their berets.
Mr. Macri "looks like a winner to me", said one cowboy, proudly showing off a bullock weighing close to half a ton as he sought a selfie with a beaming president.
The first round of the general election is due in late October; Mr. Macri faces a tough contest from the duo of Cristina Fernández de Kirchner, Argentina's president from 2007 to 2015, and her former chief of staff, Alberto Fernández (no relation). Cristina is running to be vice president; Alberto for president. Argentina is saddled with high inflation, rising unemployment and soaring debt. But despite the economic woe, Mr Macri may have a genuine chance.
At the show the president celebrated this year's record harvest, after last year's worst drought in half a century. In a stadium speech he mentioned new roads, sewers and schools built during his first term. He promised that his government, if re-elected, would create a million jobs. "Sí, se puede!"(Yes, we can!) the crowd chanted back. Mr Macri is no Barack Obama, but he is learning how to rouse a crowd. "We are not going back," he shouted, to rapturous applause. "We want a true democracy!"
The primary election has no practical effect at the presidential level, because both Mr Macri and Mr Fernández are unchallenged within their parties. But since all Argentines over the age of 16 are legally obliged to vote, it functions in effect as a dry run of the October election. Pollsters reckon the Fernández-Fernández ticket will edge out Mr Macri, perhaps by a few percentage points. But according to one of Mr Fernandez's aides, that is not enough to give them a clear lead come October. "We know our best chance lies in an early knockout," he says.
To that end, Mr Fernández has pursued Mr Macri on the economy, a subject the president's team avoids. He talks about little other than inflation, the devaluation of the peso and the record US$ 57bn bail-out from the IMF. "We can't pay our debts until we start growing again," he says in one tv commercial. He pledges that, if elected, he could in effect default on government bonds and renegotiate the IMF loan.
That scares the markets. On August 5th, as the standoff between China and the United States hit emerging markets worldwide, the peso fell by almost 2% against the dollar and the yield on Argentina's debt climbed. "Our opponents are doing their worst to create market panic, but we're prepared," says Nicolás Dujovne, the treasury minister.
Mr Macri's longtime political guru, Jaime Durán Barba, sees a narrow loss in the primary as a victory in the making. If Alberto Fernández comes out ahead, many voters will then fear he and his former boss could win. As long as Mr Macri survives to the run-off in November, Argentines who dislike Ms Fernández will "come home" from third-party candidates. The former president has been in court recently over corruption charges (she denies them all).
Curiously, given the gap between Mr Macri's centrism and the Fernández duo's populism, the campaign so far has been bereft of ideas, says Sergio Berensztein, an analyst and pollster. Instead the candidates are focusing on "micro-reforms, not the macro-mess of the past 20 years", he says. After the election a real debate will have to start—about the changes Mr Macri promised on taking office four years ago.