Sao Paulo/Falklands link, "very positive" and will help build bridges for sovereignty negotiations
Saturday, September 7th 2019 - 09:59 UTC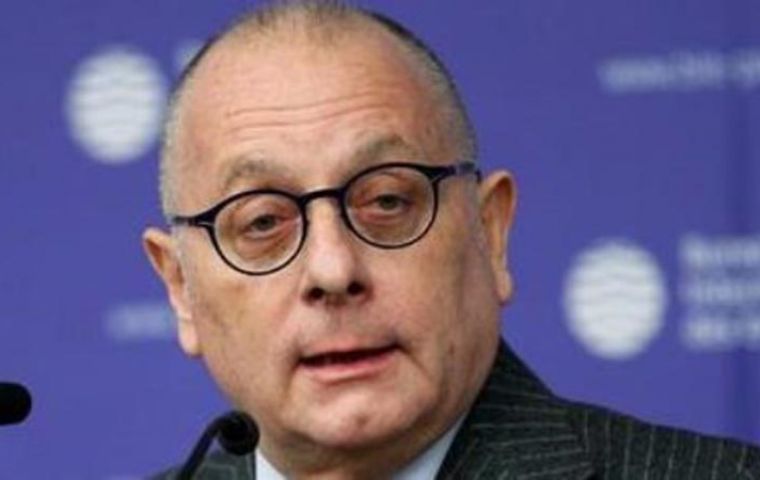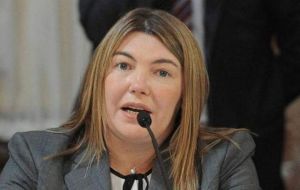 Argentine foreign minister Jorge Faurie described the authorization for a regular weekly flight between Sao Paulo, Brazil and the Falkland Islands, with a monthly stopover in Cordoba, as "something very positive", which has the purpose of "building bridges and creating trust for sovereignty negotiations"
"The official line is to ensure more links between continental Argentina and the Islands, and with more links, and more contacts, we will have a closer approach which will take us to reason why we should integrate. It is something very positive", argued Faurie on Friday in a brief encounter with the media.
The government of the extreme south province of Tierra del Fuego, which according to the Argentine constitution has jurisdiction over the Falklands has strongly questioned the fact that the administration of president Mauricio Macri has awarded Latam airlines authorization to fly the Sao Paulo/Falklands route because "it complies with all of the British demands" for any connection with the continent.
It also questions the fact that there will only be a monthly stopover in Cordoba, and that the weekly link, a direct flight between Sao Paulo and the Malvinas Islands, is a decision which "responds exclusively to the interests of the Islanders, to maximize and benefit their commercial activities".
Minister Faurie argued that the (Argentine) sovereignty "rights" are "not being questioned", but insisted in the need of opening more negotiation paths.
"Sovereignty is built on concrete facts. Discussions have been going on for seventy years and we have achieved no concrete results. We are looking to build bridges that can help generate trust and confidence for the sovereignty negotiations. Some believe that with confrontation we will advance negotiations, we are trying to build confidence", underlined Faurie.
The foreign minister also pointed out that those Argentines wishing to travel to the Islands can do so with their DNI (National Identification Document), and Falklands residents can travel to Argentina with a similar document or passport.
On September 2nd the Argentine government made official the authorization for Latam to operate the Sao Paulo/Falklands flight, with a stopover at Cordoba which was agreed and stamped in the September 2016 Argentina/UK communiqué.
Decree 602/2019, published in the Official Gazette was signed by president Macri, cabinet chief Marcos Peña, foreign minister Faurie and Transport minister Guillermo Dietrich.
The Sao Paulo/Falklands is the second link with the continent. Latam also covers a weekly flight on Saturdays from Punta Arenas, Chile with a monthly stopover at Rio Gallegos.