Brazil's soybean and corn sowing seasons delayed because of very dry conditions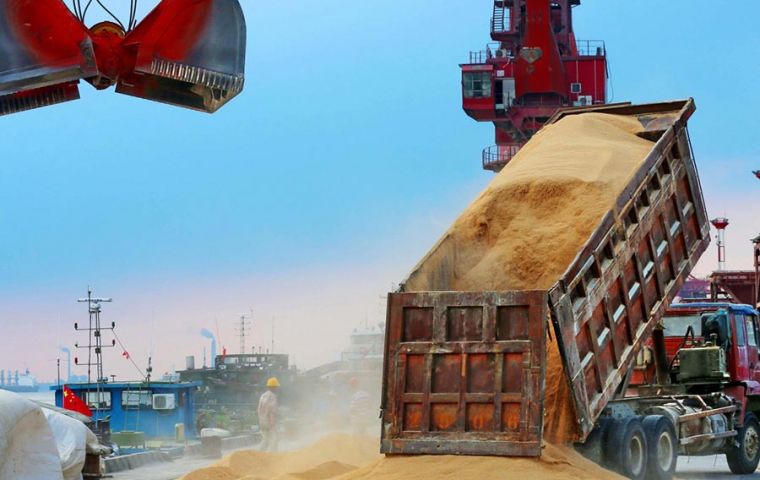 Brazil's soybean sowing season for the 2019-20 harvest is officially underway, but there might not be too many planters out in the fields just yet as conditions are extremely dry.
Weather forecasts call for practically bone-dry conditions in most of Brazil's growing regions for at least the next two weeks, and this stands to threaten not only the soybean crop but the heavily exported second corn harvest, as well.
Farmers in the top soybean and corn producing state in the country's Center-West, Mato Grosso, cannot start planting soybeans until Sunday. But down south, No. 2 grower Parana's soybean planting window opened on Wednesday.
Brazil is the world's top exporter of soybeans, and most of those shipments go to China, the largest buyer. Beijing has been keeping an extra close watch on Brazil's soybean market ever since the U.S.-China trade war began last year.
But the timely sowing of soybeans in Brazil may be even more important for the second-crop corn, or safrinha, which is planted immediately after the beans are harvested. More than 70% of Brazil's total corn is safrinha and it is primarily used for export, while the first-crop corn is consumed domestically.
Brazil's safrinha corn competes directly with the United States for export competition, and the recent record Brazilian harvest priced the U.S. product out of the global market. Brazil's corn exports hit record levels in the last two months, while U.S. shipments slid to six-year lows for the period.
But a late start to the soybean sowing season already places pressure on the second corn crop, especially in northern growing regions such as Mato Grosso, which have distinct wet and dry seasons. Mato Grosso's dry season typically begins in late May, but the safrinha harvest kicks off closer to July, so there is often no room for delays.