Uruguay avoids recession, but the economy is stagnant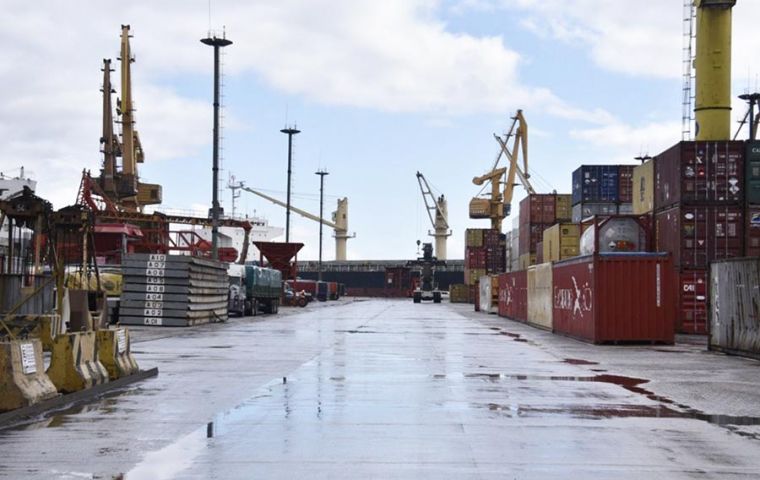 The Central Bank of Uruguay (BCU) released the report of the country's quarterly economic situation, which reports that the Uruguayan economy grew by only 0.1% year-on-year and 0.3% in the second quarter of the year, compared to the first three months of the year, when it registered a 0.1% drop.
This minimum quarterly growth avoided the technical recession: in the first period of 2019 there was a 0.1% decline in the economy, compared to the last three months of 2018. A recession, technically speaking, is when two consecutive growth falls are registered.
The comparison of the second quarter of 2019 with the same period of 2018 shows a growth of 0.1%. In turn, the first quarter of 2019 compared to the first three months of 2019 had experienced a 0.3% drop.
The BCU report highlighted the positive impact in interannual terms of the transport, storage and communications sector (5.5%), which was offset by a drop in trade, repairs, restaurants and hotels (-2.6%), as well as the manufacturing industry (-1.9%). Construction also closed with a 4.7% drop in the second quarter of 2019 compared to previous year.
On the other hand, consumption in the private sector remained stagnant (-0.1%) compared to the same quarter last year, while government spending expanded 0.4%. Meanwhile, the investment was negative again with a 5.8% drop in the year-on-year comparison in April-June, with a decrease in the public sector of 15.9%, and a moderate fell in the private sector (-1%).
However, by way of compensation, exports expanded 3.5% in the interannual comparison and showed a positive impact of 1 point in the activity of the second quarter. On the other hand, imports dropped 0.3%.
The dollar
On the other hand, in Uruguay, the dollar grew 13.5% against the Uruguayan peso so far in 2019. The US currency closed stable on Wednesday at $ 36.74 in the interbank average, after advancing 0.8% between Monday and Tuesday after the US Federal Reserve reduced interest rates by a quarter of a percentage point. Meanwhile, on the public blackboard of the state bank BROU, the green bill rose two hundredths and was $ 36 for the purchase and $ 37.50 for the sale.