Argentine research vessel Eduardo L. Holmberg sets sail on mackerel mission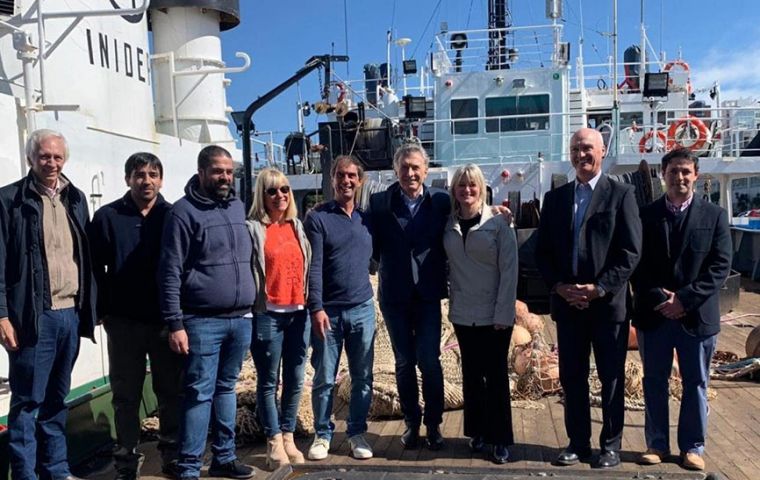 After its repair at the Tandanor Shipyard and a series of adjustments in Mar del Plata, the Eduardo L. Holmberg fishing research boat of Argentina's National Institute of Fisheries Research and Development (INIDEP) Monday set sail on a mission to evaluate mackerel (Scomber colias), it was reported.
The research campaign will last approximately 8 days and will be carried out in the area called El Rincón (39 ° 50'-42 ° 00'LS)
On the cruise, which has Claudio Buratti as Chief Scientist, the researchers will seek as main objective to estimate mackerel biomass by hydroacoustic methods, increase knowledge about the distribution and displacements of the species, and about the environmental conditions determining in this regard, including the main physical variables as well as the composition and abundance of zooplankton.
In addition, the structure will be analyzed by class of length and age of schools and the proportion of sexes and main vital parameters (growth, mortality, size of first maturity) will be estimated.
Argentine President Mauricio Macri had visited the Eduardo L. Holmberg last Saturday in Mar del Plata together with Agriculture, Livestock and Fisheries Secretary Guillermo Bernaudo.
Macri was welcomed by INIDEP's Héctor Marcelo Lobbosco, Ana Massa and Holmberg Captain Daniel De Tomaso and his crew.