The Dictionary of Falklands Biography Website, a new and expanding resource for the Islands' history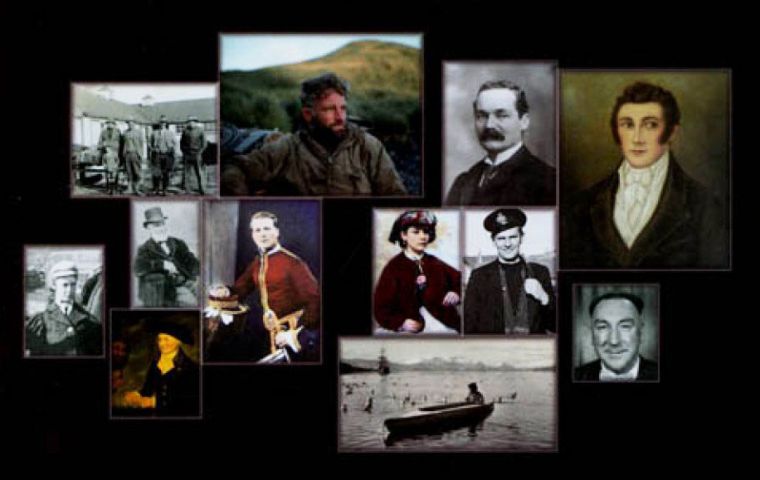 The website for the Dictionary of Falklands Biography is proving capable of significant expansion. Designed and established by Tom McAdam in 2018, the editor David Tatham and the researcher Stephen Palmer have used the freedom offered by a website in a number of ways.
• The website now contains over 830 illustrations, in place of the 365 in the printed volume.
• New names have been added, chiefly of personalities linked to South Georgia, and a couple of biographies have been completely re-written as new information has become available.
• References to sources and guides to further reading are being added to individual studies.
• Links have been added to many of the biographies. Some of these present archival film footage: look up the Duke of Edinburgh in Antarctica in 1957; Governor O'Grady in Tasmania in 1930; Duncan Carse on South Georgia. Other links connect to the Jane Cameron National Archives in Stanley. Where parliamentarians are concerned – Lord Shackleton, Ted Rowlands, Nicholas Ridley – a link to the Hansard website brings up all their speeches at Westminster.
• Comments can be added to the biographies on the website.
• A counter has been added to the site which shows that it is accessed more than 800 times a month.
• Commenting on the website the editor David Tatham said: "we have gone far beyond the printed text of the original DFB and we are using the flexibility of a website to offer a great deal of additional information on the Islands and people connected with them. I should welcome suggestions for new subjects and additional written material or pictures. For instance, has anyone got a photo of Dr Slessor's Rolls Royce?"