Falklands oil industry warned by the Argentine government
Monday, October 14th 2019 - 16:49 UTC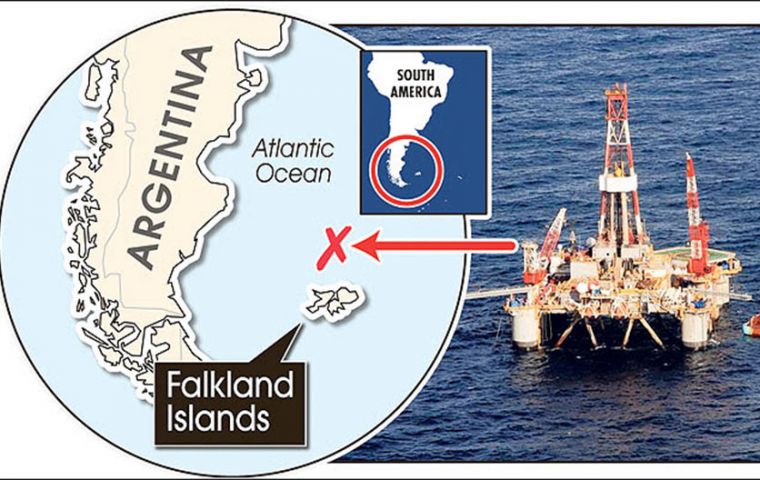 The recent announcements by Rockhopper PLC and Premier Oil referred to the development of the Sea Lion project in the Falkland Islands, have triggered a reaction from the Argentine foreign ministry.
In effect the ministry recalls that the two companies, together with "Argos Resources" which holds the adjacent license PL001 to Sea Lion, are "operating in the continental platform close to the Malvinas Islands, without the authorization of the Argentine government"
The Malvinas, South Georgia and South Sandwich Islands, and the surrounding maritime spaces are an integral part of the Argentine national territory and the object of a sovereignty dispute between Argentina and the United Kingdom, which has been recognized by Resolution 2065 from the United Nations General Assembly.
The hydrocarbons exploration and exploitation activities in the disputed area, without the authorization of the Argentine government, are unilateral actions contrary to International Law, as is reflected in Resolution UN General Assembly 31/49 which calls on both sides of the dispute to abstain from introducing unilateral modifications in the Islands' situation, while negotiations recommended by United Nations are pending.
Thus the Argentine government calls on these companies and other companies to abstain from financing or participating in such activities which are subject to legal administrative and judicial actions under Argentine Law.