Argentina advances the 2020 squid season: 10 January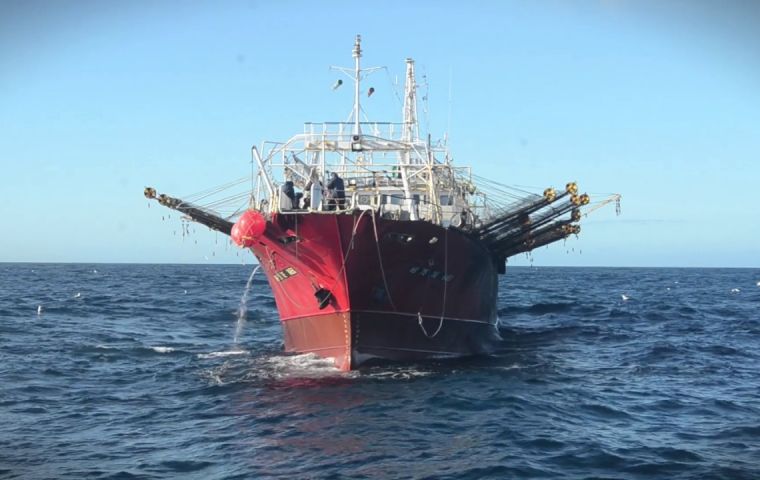 Argentina's Federal Fishing Council ratified the anticipated start of the 2020 squid season following a request from the fishing organizations and the technical support from Inidep, Argentina's fisheries research and development institute, located in Mar del Plata.
The season will thus take off on 10 January to the south of parallel 44and is in reply to the request from CAPA, CEPA and CAPECA, all strong lobbying fishing organizations.
The Inidep reports states that the jigger fleet can begin operating over the Spring Spawning Stock without impacting on the South Patagonian Stock. This follows research and sampling in scientific cruises . The SSS, extends between 44 and 48 South to the west of meridian 62, with little or no presence of the South Patagonian Stock.
According to the Federal Fishing Council the early start of the 2019 season proved to be very effective with daily catches of 25/20 tons per jigger.
Besides argues the Fishing Council, taking into account competition from the foreign fleets awaiting in mile 201, the early start avoids squid from migrating out of the Argentine EEZ
Likewise the less abundance of cephalopods has helped prices, given also the strong demand for Illex squid from China and Spain. According to the stats office, Indec, the ton of Illex was selling at US$ 2.478 a ton until last July, which represents a minor 3,4% drop from 2018. Argentina finally exported som2 81.267 tons of squid for US$ 200.9 million.