Uruguay's wealth management specialist booming under Argentine financial issues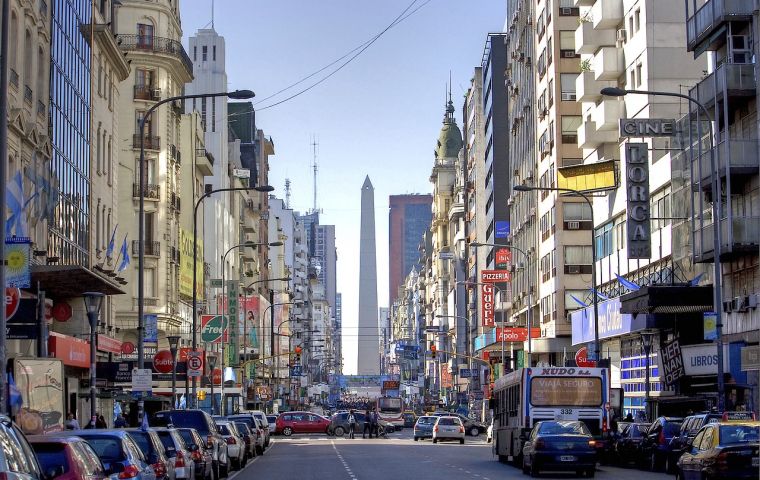 Argentina has been facing significant financial issues in the last decade, and Uruguay wealth management teams are poised to take advantage.
The problems in Argentina stem from the countries structural deficiencies, and lack of adequate future planning. The recent round of this was born in 2015 when current President Mauricio Macri's administration announced economic policies that it hoped would drive foreign investment. As of April 2018, this approach had failed so spectacularly that a currency crisis was announced.
At this point, Argentina has some of the highest inflation and short-term interest rates in the world, exceeding 54% and 70% respectively. The crisis has also been reflected in the drop in the Argentine Peso. In November 2009, the Peso traded for around $0.26 US, ten years later, a Peso is worth $0.017 US.
Argentina's central bank has come into action with these historic lows, announcing the application of additional currency controls to stem the bleeding. Whether this will be enough to combat the rising unemployment rates and ongoing food issues remains to be seen. However, for neighboring Uruguay, the news has not been so grim. Many wealthy Argentinians are taking this opportunity to emigrate across the border. In doing this, they have effectively given an enormous influx of capital into the Uruguayan wealth management sector.
As a notoriously financially stable nation, even through the 2007-2008 global recession, Uruguay has found itself as the perfect place to turn. While a significant volume of this growth has come from direct investment, other markets such as Forex have seen similar attention. The primary regulatory authority in this instance, the Uruguay's Central Bank (BCU), has noted much higher investment numbers since the Argentine instability began.
For many industry experts, these developments are hardly surprising. For generations, Uruguay has been used as an offshore haven for the Argentine wealthy, to protect against higher taxes and Argentina's financial instability.
Also of concern to Argentinians are new regulations that have prevented many within the nation from working as foreign advisors. This move was made in an attempt to force the hand of the nation's best wealth managers to turn their vision inward, to work to solve issues within the country rather than earn from without.
Instead of the desired result, this again contributed to wealth management specialists fleeing the country. Many of these experts went to settle in Montevideo, further contributing to Uruguay's continuing boom. In the midst of another election cycle, Argentinians are rapidly turning away from the leadership which led them into such dire straits.
While Macri had secured a $50 billion loan from the IMF, this came only with the agreement that strict austerity measures would need to be enacted. As many citizens are suffering from poor infrastructure born from prior austerity measures, this has created a situation where, to millions, the choice is clear.
President Macri runs again claiming to bring forth the changes he promised and failed to deliver with his last election. While Uruguay will likely to continue reaping the benefits regardless of this outcome, it's likely that Argentina's economy and people will not be so lucky.