Chile: Allegedly intentional fire in Valparaíso consumed around 245 houses at Christmas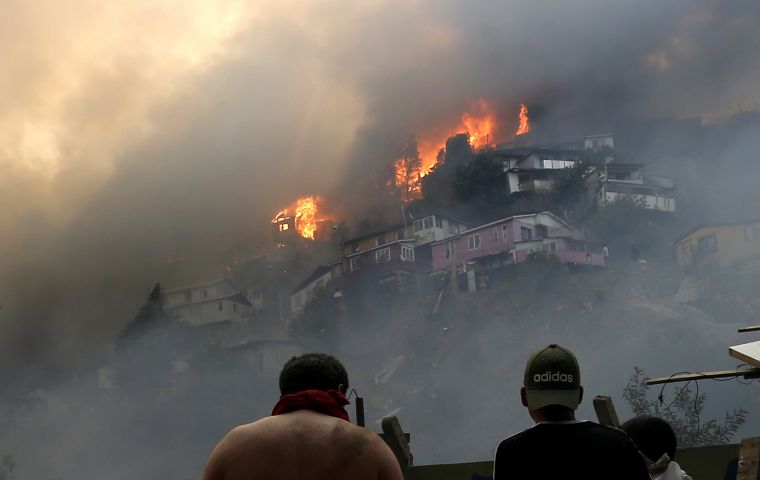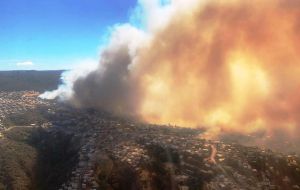 A voracious fire in the Chilean city of Valparaíso began on Tuesday and extended until after Christmas Eve on Wednesday, leaving about 245 homes destroyed, 2000 people without power and a dozen injured. The authorities believe that the fires in the tourist city were intentional.
The fire, fueled by the high summer temperatures of the southern hemisphere and strong winds, began in a wooded and high area of Valparaíso before spreading to the city, burning wooden houses adjacent to the hills Rocuant and San Roque.
The fire affected poor populations, who were waiting for Christmas and had to spend the night in shelters. No fatalities are officially reported.
The mayor of the city, Jorge Sharp, said that the state of emergency had been declared in the city, which is located about 100 kilometers from Santiago de Chile.
For his part, Chilean Interior Minister Gonzalo Blumel said Wednesday that there are indications that the fires "could have been intentional" and that the ministry would file a fire crime complaint.
He also explained that about 600 firefighters and 13 helicopters were deployed to fight the flames.
Valparaíso, known for its colorful wooden structure houses, is popular with tourists in the South American country.
The president, Sebastián Piñera, expressed his deep regret for what happened on Christmas Eve.
"We are working tirelessly to put out the fires," the president said on Twitter on Tuesday.
The Chilean government allocated 165 million dollars to combat the difficult fire season, in the face of a severe drought that has affected the center of the country for more than a decade.