Good news and bad news for Punta Arenas tourism industry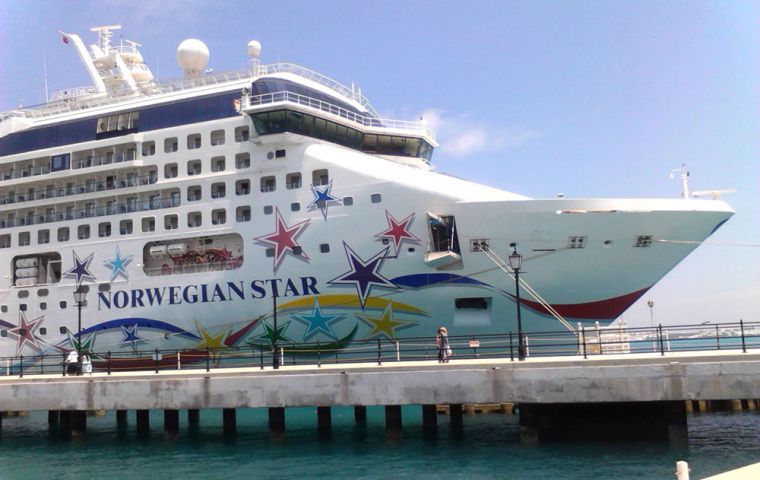 Good news and bad news for the tourism industry of Punta Arenas in the extreme south of Chile. The good news is that this Friday some 3.150 cruise visitors are expected to land in the city, they are passengers from the Norwegian Star and the Viking Jupiter, each contributing with 2.348 and 800 pax.
To this must be added the call of Stella Australis, a smaller cruise vessel, which runs along the Chilean coast with some 140 visitors.
Overall the cruise season is proving to be satisfactory and according to schedule. However not the same can be said of overnight visitors or tourists arriving in Punta Arenas. And this is attributed to the current social upheaval in Chile with all the rioting, plundering and arson, and mounting claims of human rights abuses committed by security forces.
Eduardo Camelio president of the Punta Arenas Tourism Chamber showed some of the declining numbers which makes it so difficult to anticipate a good summer season or for that matter keep the city and surroundings in the tourism map.
Last October, when the social outburst, the number of overnight tourists in Punta Arenas dormitory facilities reached 57.447, which represents an 18.5% drop compared to the same month a year before. Chilean tourist numbers dropped to 31.766, an 18.2% fall compared to the same month in 2018.
Likewise overnight tourists from overseas totaled 25.681 during October, with an 18,8% fall over October a year ago.
Overall Punta Arenas city, the Torres del Paine park and Puerto Natales suffered overnight passenger losses of between 16.6% and 18,9%. Camelio explained that the troubles started on 18 October and this was because of a lack of coordination of flights arriving from Santiago. "This meant many flights half empty, and later the cancelling of many reservations mainly from Chilean tourists, not so much from overseas tourists".
However Cacmelio is fearful that the worse it yet to come since 2020 is going to be a very political charged year in Chile, with referendums and the discussion of a new constitution or amendments to the old one.
The head of the Austral Tourism chamber insists that a strong communicational campaign will be needed to ensure people they are in no danger, and this means reaching out to social networks and internet. "We must at all costs avoid being left out of the tourism agenda options"