On request from Alberto Fernandez, YPF rolls back a 5% increase in fuel prices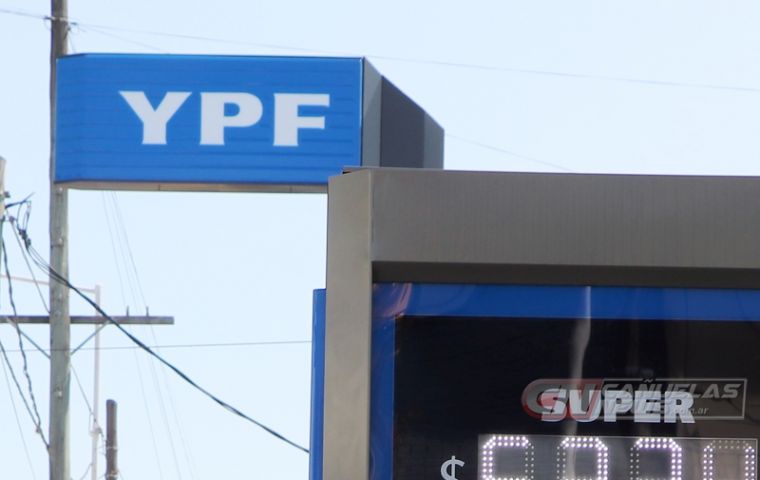 Argentine president Alberto Fernandez asked the state-managed oil company YPF to roll back a 5% increase on fuels scheduled to become effective, January first, and which would have a major impact on inflation and food prices.
Fernandez apparently suggested to YPF CEO Guillermo Nielsen the "inconvenience" of advancing with the fuel increases, particularly when the government is making a great effort in containing prices, with annual inflation 2019 expected to end above 55%
YPF is crucial for a request of that nature, since the refining company dominates 60% of the market, mainly through its chain of service stations. As a result of the Argentine government decision, other private companies such as Axion and Shell have decided to follow and freeze fuel prices...for now..
Nielsen has insisted in the need to "recompose" fuel prices since the current equation was some 15% below the equilibrium point between costs and retail prices.
Nielsen is also responsible for promoting and attracting investors to the giant shale deposits at Vaca Muerta in Neuquen province and needs to ensure a certain level of profit for the potentially interested.
"Fuel retail prices are out of context, and need to be updated so that the oil companies have guarantees about profits when they come to Argentina to invest" argued economist Nielsen ./
Apparently the first percentage attempt to increase fuel prices level was 10%.
Government House also recalled that public utilities rates such as cooking gas, power and transport have been frozen for at least 180 days..Allegedly also the prevailing idea among the team of president Fernandez is that oil companies made plenty of money during the Macri administration, and should also join in the overall sacrifice to help Argentina climb out of recession.