Argentine president calls for "social responsibility" from business people, otherwise government will intervene
Thursday, January 2nd 2020 - 08:59 UTC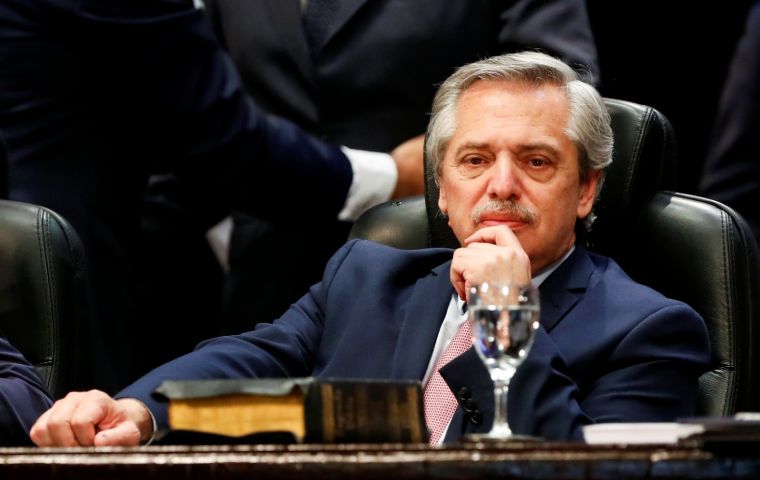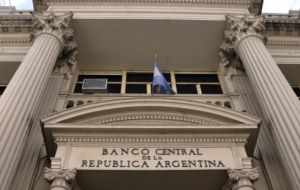 Argentine president Alberto Fernandez called for "social responsibility" from business people demanding they don't increase prices above reasonable levels, since "fighting inflation is a battle that involves all of us".
"It's not possible that business people and leaders have to be lashed around to understand that we are all responsible in bringing down inflation; let us all act responsibly" said president Fernandez during a Buenos Aires radio station interview in which there was also a strong message of possible government actions if prices keep increasing.
Anyhow the president said the government has the resources to control the situation and underlined the importance "of working on costs, profits have to keep to a reasonable level"
"We have the necessary means and resources, but it's not a matter of imposing fixed prices, it's simply making profits sensitive to costs and retail. In Argentina in some items there are profits unheard of in the rest of the world. If necessary we can simply check on costs and see that profits are reasonable".
Fernandez also praised the congressional debate on the gondola shelving Bill which he would like to be approved as soon as possible. The bill limits to one produce brand, 30% of the gondola shelve exhibition, which supposedly means other brands and prices can compete in similar conditions.
The Argentine president also mentioned that the supermarket chains should be aware that they have to absorb some of the impact of the 21% VAT on their products. The 21% VAT was suspended until the end of the year (2019) by the previous government of Mauricio Macri, following his defeat at the primaries held last August.
"It would be interesting they act responsibly and avoid huge profits on the different items otherwise government will be forced to intervene: we ask form them social responsibility and to lower their profit margins. These big store chains must review their business conducts".
However Fernandez insisted that the State has the necessary tools to intervene and he warned, "if I must act, I will act, but to be honest I would prefer to witness social responsibility from the business community"
He added, "people must be aware that in such a situation, I will be on the side of the people, of the consumers".
Fernandez described the Argentine economy as "restless", but he said it was now calming down, and in such a quieter situation the economy is more predictable. "So in such a situation I'm calling on social responsibility from the business community"
"I want to be completely honest, the year is over and we have given to those with less so they can be a bit better off, my obsession is to finish with hunger in Argentina. It is something of which I am most ashamed"
Likewise answering questions on the foreign exchange policy, Fernandez was adamant, "the clamp on the dollar must continue because Argentina does not have dollars, we have at the most 10 billion dollars available in the Central Bank and that strongly limits our space".
Finally Fernandez said he would not talk about the legacy from the Macri administration, "he left and all he left is a mess, and regrettably I have to take over and manage the mess; but I knew what I was to expect, and I'm not complaining , I have no intention of speaking about the legacy, everyone knows what happened, but Argentines also understand the difficulties we are facing".