Support for ex president Macri Falklands' policy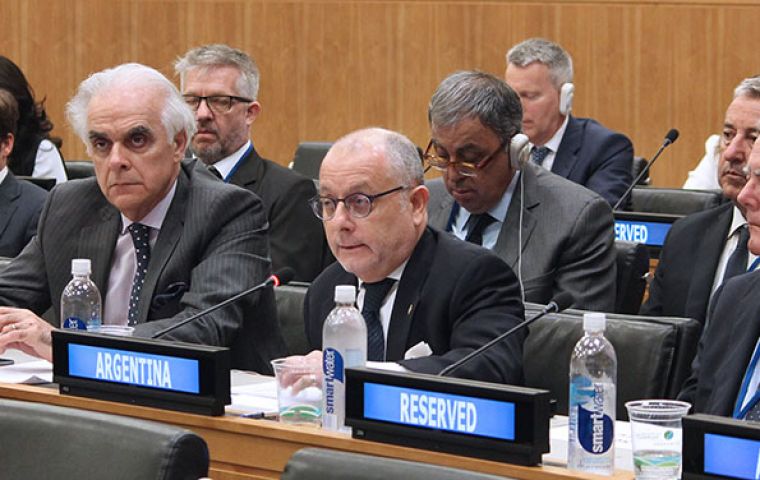 The junior member of the Argentine opposition coalition criticized the policies implemented to address the Falklands/Malvinas by the governments of presidents Carlos Menem, and Nestor and Cristina Kirchner.
"Nor the strategy of submission, in the nineties, or the vacuous confrontation between 2003 and 2015, rendered any positive results, on the contrary we fell back on the international positions we had advanced in 1983/89 and in 2000/2001,"according to the National Committee of the Radical party.
In other words the allies of the Mauricio Macri administration praised the achievements of presidents Raul Alfonsin, Fernando De la Rúa and Eduardo Duhalde, and strongly questioned the governments of Carlos Menem, Nestor Kirchner and Cristina Fernandez de Kirchner.
The statement follows on comments from current Foreign minister Felipe Solá who questioned the four years of "diplomatic concessions" under the Macri administration regarding Falklands/Malvinas and which represented "a clear retreat" in the Islands sovereignty claim.
The Radical party release points out that "since our opposition to the war action by the military junta, we continue to consider that dialogue will enable conditions to solve the dispute that has been a priority of all the governments in which we have participated since 1983, in line with the international framework".
In this framework it underlines, "the strong determination by the previous government, (Macri) after years of having been initiated, to make effective the Humanitarian Project Plan which enabled the identification of our soldiers fallen during the armed conflict of 1982.
"The recovery of sovereignty over those territories is a common objective for all Argentines and in the same way we support dialogue to solve our domestic issues with democracy and respect for pluralism, we also consider that diplomacy of dialogue is the adequate tool to achieve our common objectives purposes in foreign policy", concludes the release