Warning to Falkland Islanders traveling to Brazil: vaccinate against yellow fever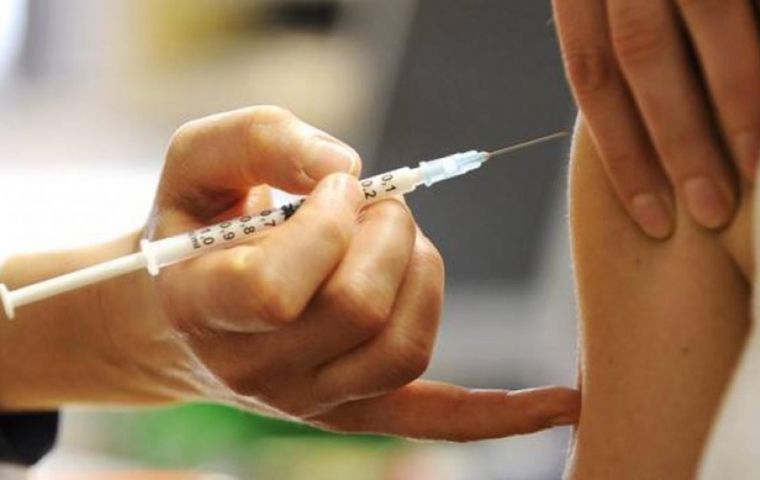 With the establishment of the new airlink to Brazil, the Stanley hospital has issued a reminder to travellers from the Falkland Islands to ensure they are vaccinated against yellow fever before they head north.
Yellow fever is a serious infection spread by mosquito bite; there is no specific treatment and it can be fatal. It is found in parts of Africa, South America, Central America and the Caribbean.
The disease has been spreading recently and the whole of Brazil is now a yellow fever risk area with the exception of parts of the North East. The yellow fever vaccination is recommended for all visitors to Sao Paulo State including the city.
The hospital holds stocks of the very effective vaccine - given as an injection into your upper arm - that can stop an individual getting the infection. It is recommended for anyone travelling to areas where yellow fever is found. However, it is not suitable for those under 6 months of age, immuno-compromised patients, and those with certain other medical conditions.
The vaccine, which costs £65, provides lifelong protection so a booster dose is not normally needed if you have been vaccinated before. To make an appointment to receive the vaccine, please call the hospital on 28000.
You will receive a consultation with a nurse to ensure the vaccine is suitable for you before it is given. (PN).