Falklands patrol HMS Forth arrives in the Islands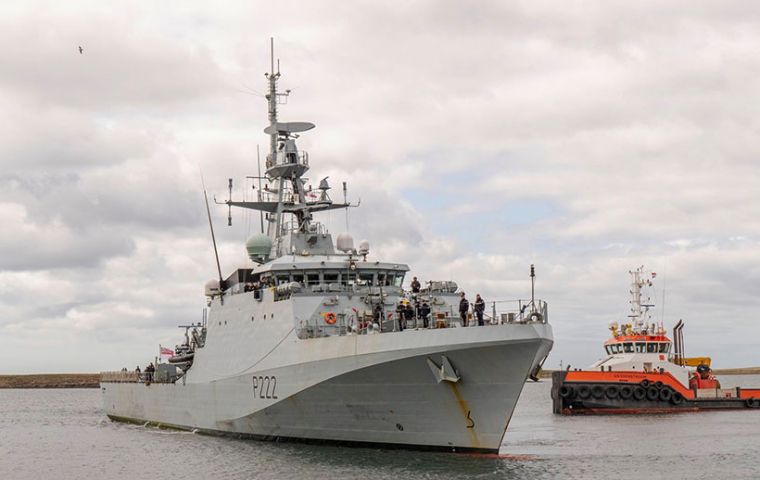 The British Forces South Atlantic Islands and the Falkland Islands welcomed the arrival on Tuesday of the Royal Navy's next-generation patrol ship, HMS Forth. The ship has taken over the mission from HMS Clyde, which has offered protection to the Falklands and nearby South Georgia and South Sandwich Islands for the past 12 years.
The long-term deployment of HMS Forth will see the ship act as the guardian and patrol vessel for the Falkland Islands and Britain's South Atlantic territories.
HMS Forth is the first of five new Offshore Patrol Vessels, OPV, and entered in service in 2018. Her remit is to offer reassurance and protection in the Falklands. She also has a flight deck and is armed with an array of weaponry, meaning she can support a range of operations, from counter-piracy to anti-smuggling.
The OPV has a range of 5.500 miles, speed of 20 knots and can carry a crew of 60.