Argentine jiggers begin squid season south of parallel 44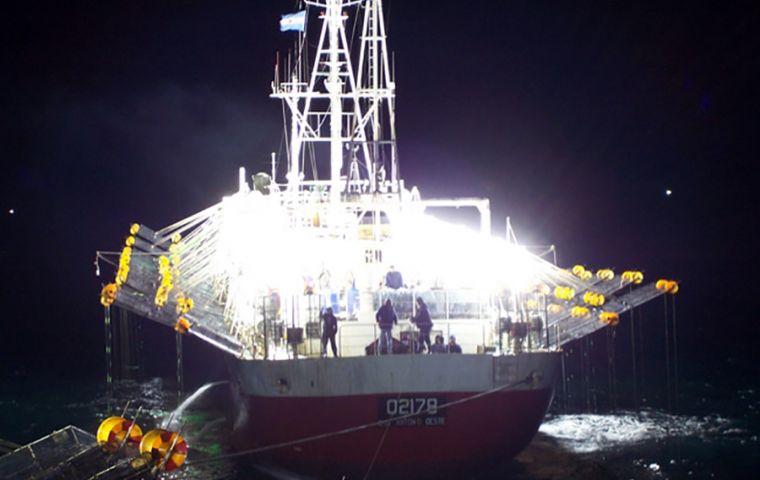 This Friday begins the Argentine squid season to the south of parallel 44, and west of meridian 62. Last year's season was encouraging with daily catches averaging 25/30 tons per jigger, however towards the end of April tonnage dropped dramatically, and the season was cut short.
"Hopefully this year we can complete the five months", according to the jiggers owners cooperative. Anyhow last year's season finally totaled 96.379 tons of squid.
What can happen this season is a big question mark. The last scientific survey took place in April last year, but on the bright side apparently the one hundred plus vessels in mile 201 are facing a poor season, no more than 1.5 to 2 tons per jigger per day on average, which means most of the squid biomass should be in Argentina's EEZ., But it's all speculation.
Argentine stats from the Fisheries Secretariat show that in the ten months of last year, a total of 84.138 tons of squid had been exported representing some 209 million dollars, with an average ton price, 3.5% lower.
Finally it must be mentioned that jiggers managed to head for the fishing grounds following a mandatory conciliation from the Labor Ministry since the unions, SOMU, were demanding a 140% increase in salaries and working conditions while the cooperatives were willing to grant 60%, which is above 2019 inflation. Conciliation became effective on January 6 and will last fifteen days.