Mercosur summit in Paraguay will address a review of the external tariff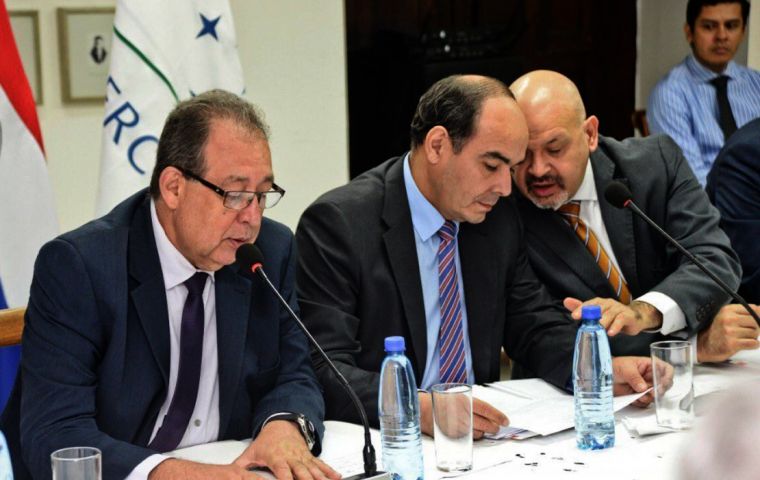 The upcoming Summit of Heads of State of the Southern Common Market Mercosur, to be held in late June or early July this year, will be held in Encarnacion, capital of Itapúa Department, Paraguay.
The agreement was adopted at the Meeting of Foreign and Economy Ministers of the Common Market Council (CMC), held in Villarrica, capital of Guaira Department.
Paraguay's Deputy Minister of Economic Relations and Integration at the Ministry of Foreign Affairs, Didier Olmedo, reported that heads of State will seek to approve the Declaration of Encarnation. This document proposes to 'initiate a new decade of the South American bloc, with an updated, renewed agenda,' he underscored.
In this way, policy experts assure the pro tempore presidency of Paraguay will adopt a different approach, by bringing Mercosur closer to citizens, decentralizing activities rather than exclusively undertaking them in Asuncion.'
Olmedo explained that the activities of the pro tempore presidency will officially begin on February 20, with the first informal meeting of national coordinators. 'We already have a tentative calendar for the semester,' he added.
The revision of the external tariff of the regional bloc, the updating of all institutional organizations, and the validity of norms appear in Paraguay's agenda for the biannual presidency of the group.
Mercosur currently includes Brazil, Argentina, Paraguay and Uruguay as States Parties, and Chile, Ecuador, Colombia, Guyana, Suriname and Bolivia as Associated States, the latter in the process of adherence.