Falklands/Argentine fisheries scientific meetings unlikely to take place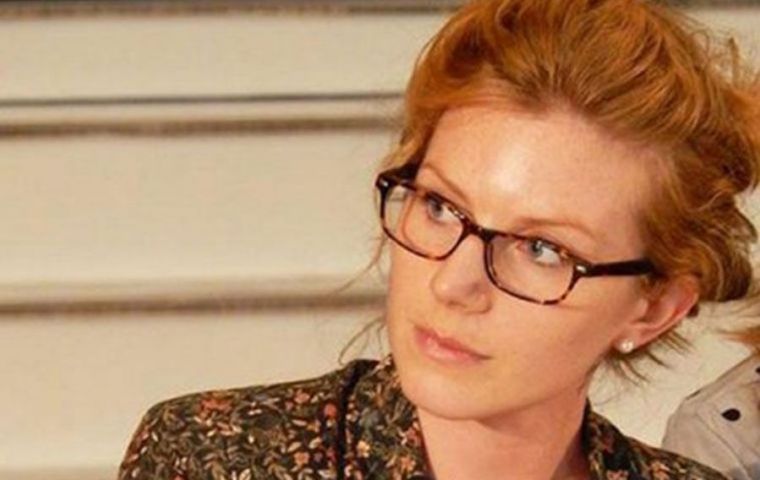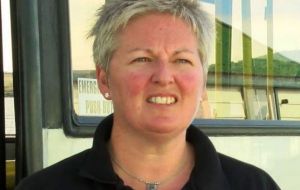 A UK/Falklands-Argentina meeting of the South Atlantic Scientific Sub-Committee scheduled for January is "unlikely" to take place, the Falklands lawmaker MLA Teslyn Barkman told Penguin News. The prospect of this happening and "taking Britain out of the comfort zone enjoyed" until now, had been advanced by Mercopress.
The Scientific Sub-Committee, originally established in 1990, seeks to bring together delegations from the UK/Falklands and Argentina to discuss matters of mutual interest and cooperation with regards to fisheries science. Meetings of the committee had resumed under the Argentine presidency of Mauricio Macri presidency following a long hiatus.
MLA Barkman's response comes after reports in the Argentine media that Alberto Fernandez's government cancelled the meeting and replaced the Argentine Ambassadors in London and Geneva, both of whom were involved in drafting the 2016 joint communiqué.
The communiqué enabled the resumption of the Scientific Sub-Committee meetings and paved the way for the São Paulo flight. MLA Barkman said, "FIG is still waiting for an official response on whether the meeting of the Scientific Sub-Committee shall take place. There was a plan for a January meeting of the SSC and this is now unlikely."
Director of Natural resources, Dr Andrea Clausen, confirmed this and stated: "We have not had any official correspondence regarding the Scientific Sub-Committee meeting, we had anticipated a meeting in the third week of January, but this hasn't been finalised and so we can only presume it is on hold.
"We are hopeful that once the new administration is settled in that we can continue working together as we have over the past two years," she added.
Writing on his blog, Clarin journalist and political consultant Ignacio Zuleta claimed that the decision to recall the two ambassadors sought to represent "warning shots" from current president Alberto Fernandez regarding a change of policy towards South Atlantic issues.
President Fernandez and another forty world leader are currently in Israel for the World Holocaust Forum, which has also been attended by US vice president Mike Pence, Russia's Vladimir Putin and the Prince of Wales.

Likewise quoting sources from the Argentine Ministry of Foreign Affairs, the report also claimed that the São Paulo - Cordoba - MPA/Falklands flights will be "reviewed" to ascertain to what extent the flight "covers the Islands' military, commercial, medical, and tourism necessities of the Islands."
According to the same source, the aim of the measures is to "take Great Britain out of the comfort zone" it enjoyed under Macri's government and open up a new "front of friction" with London over this "issue of unequivocal political value for Argentina" and its new government. (Penguin News).