Royal Navy admits flaws in Type 45 destroyers; Defense promises to upgraded the six vessels by mid 2020s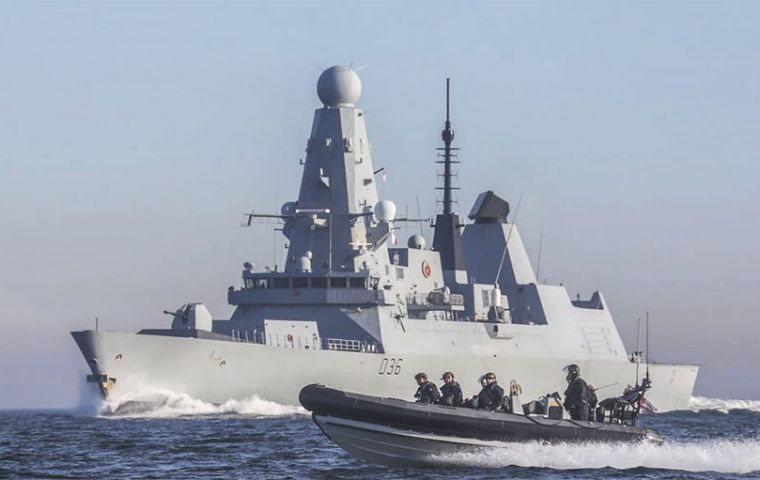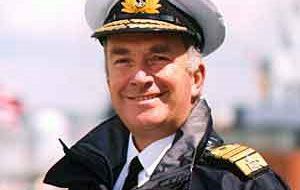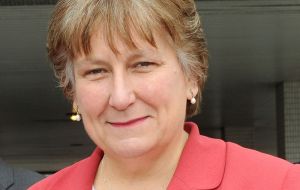 Two former British military leaders have challenged ministers over the current state of the Royal Navy, highlighting potentially fatal flaws in the Type 45 destroyers, reports the UK Forces Network.
During a House of Lords debate, former Chief of the Defense Staff and independent peer Lord Boyce demanded action to address what he described as the "anorexic" state of the Royal Navy.
The slow rate of building new frigates was also "a black mark" against the Government, according to Lord Boyce.
Lord Boyce was joined by former First Sea Lord Lord West, who raised the issue of six Type 45 destroyers undergoing major engine refits.
Since the first in the Daring-class of Type 45s, HMS Daring, was launched 14 years ago, there have been repeated instances reported in the past whereby generators have shut down in recent years, leaving defense and other onboard systems powerless.
The propulsion system ordered for the vessels is deemed to struggle in warmer waters, such as those in the Strait of Hormuz, where HMS Defender is patrolling amid international tensions with Iran.
Admiral Lord West said: "Two weeks ago, something could have kicked off there and she would have been in a position where, possibly, under an attack, the system would have failed. "This is an appalling state of affairs."
Defense minister Baroness Goldie said a fix is on its way for the Type 45 vessels in spring of this year, with all six said to be upgraded by the middle of the 2020s.
Admiral Lord West returned by saying: "Three years ago I stood up in this House and said we must do this as quickly as possible. As I know from my experience in the Falklands, if your system doesn't work - you get sunk.
"You've lost a ship and you've got dead sailors."
The main role of Type 45 vessels will be to offer protection for aircraft carriers, HMS Queen Elizabeth and HMS Prince of Wales. Last year, HMS Dragon took on the role, taking part in trials as part of a UK Carrier Strike Force.
However, it is thought it will take at least five years before all six of the Type 45s can be reliably called on to protect the Royal Navy's largest vessels.
Lady Goldie dismissed what she described as a "gloomy and very pessimistic picture" of the vessels, adding that the ships had successful track record on deployment.
Taking a broader view of the fleet, Lord Boyce said: "Our number of frigates and destroyers are anorexic, and this has been exacerbated by the Type 45 problem.
"We embarked upon an eight-ship Type 26 frigate building program in 2017, but the first ship, Glasgow, won't be commissioned until 2027. "Thereafter, a ship appears after every two years".
Lady Goldie disagreed with Lord Boyce's statement that the production rate of Type 26 frigates is a "black mark" against the Government. She pointed out the state-of-the-art Type 31 frigates would all be ready by 2028, calling this an "exciting development".
"The Navy is expanding for the first time since World War Two," Lady Goldie said.