Thousands of tourists isolated in cruise vessel for fears of coronavirus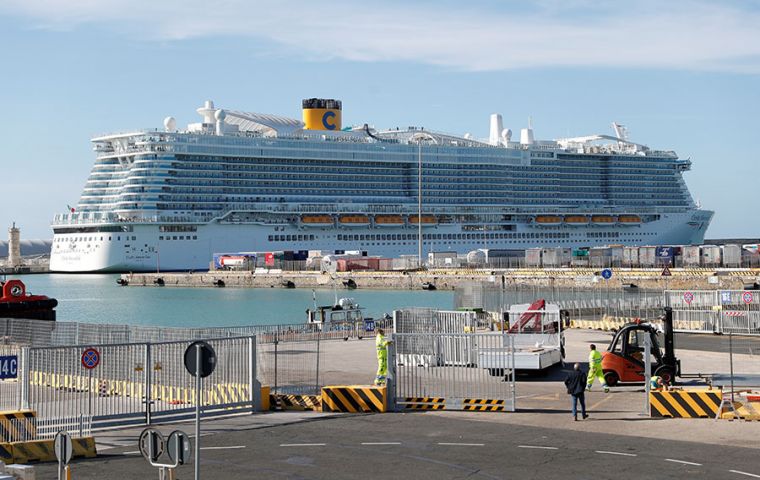 More than 6,000 tourists were under lockdown aboard a cruise ship at an Italian port on Thursday after two Chinese passengers were isolated over fears they could be carrying the coronavirus.
Samples from the two passengers were sent for testing after three doctors and a nurse boarded the Costa Smeralda in the port of Civitavecchia to tend to a woman running a fever, the local health authorities said.
Cruise line Costa Crociere confirmed the ship, carrying some 7,000 people in total including the crew, was in lockdown.
Costa said a 54-year old woman from Macau "was placed in solitary confinement in the on-board hospital last night with her travel companion", and the crew was following instructions from the health ministry.
Some 750 other Chinese passengers are on board and all appear to be in good health, media reports said.
The Smeralda, the company's flagship and the fifth-largest cruiser in the world, had sailed in from Palma de Mallorca as part of a one-week trip in the western Mediterranean.
Italy's Prime Minister Giuseppe Conte said the government was "not worried, but vigilant and cautious".