South Georgia readying the wharf to support "Sir David Attenborough"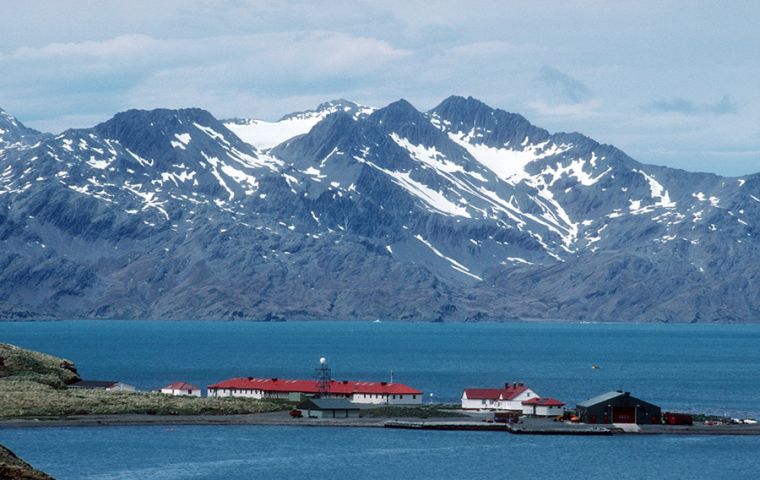 The island of South Georgia is preparing to support the new British Polar Research Vessel, "Sir David Attenborough" with the construction of a new wharf at King Edward Point, reports the latest editions of the South Georgia Newsletter.
In effect on 16th January, the arrival of the MV Billesborg marked the commencement of the construction stage of the new wharf at King Edward Point which is expected to support scientific research and operations for the next 50 years.
The design of the wharf was completed at the end of 2019 and logistics operations started in Teesport (UK) in November. Following a stringent bio-security process, the team arrived a week prior to the MV Billesborg to install 2 new onshore mooring points.
Over five days the team worked 14 hour days to offload the vessel which was completed safely and ahead of schedule, making the most of an excellent weather window. Since completion of logistics activities, piling of the wharf has started and to date, there are 14 of 19 piles on the berthing face, a rear 'anchor' wall has been installed and quarrying works are in full flow to produce 5.500 tons of material to fill the new wharf and Dolphin.
The team still has a long way to go to the finish line but progress is good and moral on station in high, reports the GSGSSI.