Argentina planning a ferry linking Santa Cruz province with Tierra del Fuego
Saturday, February 29th 2020 - 05:49 UTC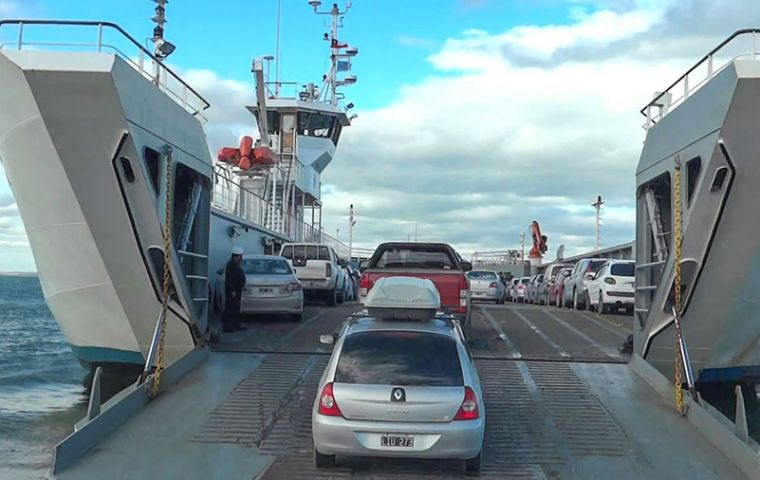 Argentina is considering establishing a direct connection between the Patagonian provinces of Santa Cruz and Tierra del Fuego, thus avoiding the need to cross Chilean territory, as happens currently.
Minister of Transport Mario Meoni on Wednesday met with the president of the Lower House, Sergio Massa and analyzed the possibility of having Congress provide the necessary funds to establish such a direct link.
"We are working actively in a project to enable us to have a direct connection between our provinces and thus regain the sovereignty we deserve, besides the economic impact for the region making transport costs so much cheaper and accessible", said Meoni
In effect, Meoni said that his ministry is working on the direct connection of the continent with the Tierra del Fuego island with a ferry linking Puerto San Julian with Rio Grande, so this way "connectivity is improved, we can obtain a significant reduction in costs plus obviously reaffirm sovereignty in the region".
Minister Meoni met in Congress with Sergio Massa, plus Tierra del Fuego governor Gustavo Melella, the president of the Front for All lawmakers group, Maximo Kirchner and the Tierra del Fuego representative Mabel Campos.