Coronavirus: Argentina closes borders for 15 days and suspends classes until March 31
Monday, March 16th 2020 - 11:20 UTC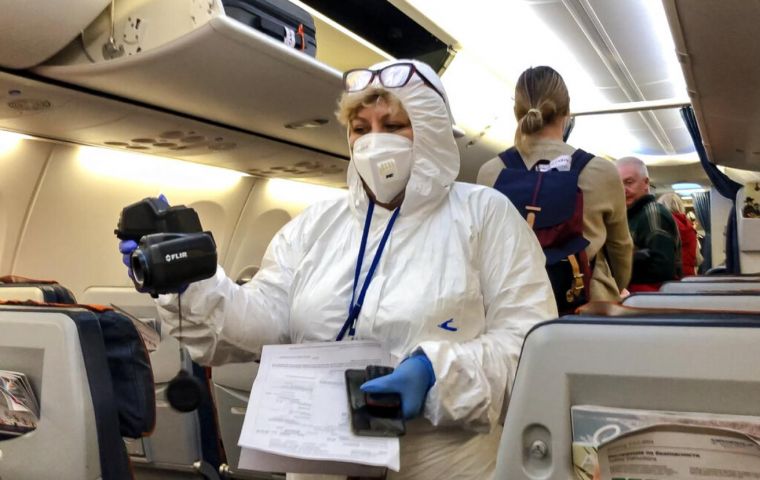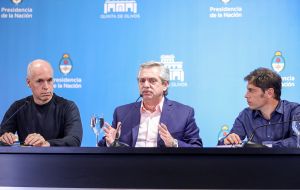 Argentina will close its borders for 15 days to non-residents in order to combat the spread of coronavirus, President Alberto Fernandez announced on Sunday. Public and private school classes would also be suspended until March 31, Fernandez said. National parks would also be closed.
A day earlier, Argentina published a decree establishing a 30-day ban on entry to non-residents who have traveled to a country highly affected by coronavirus in the last 14 days. The country has also temporarily stopped issuing visas to travelers from the United States, China, South Korea, Japan, Iran, Britain and many European countries.
However Argentines overseas and residents in Argentina will be allowed in following the necessary testing and screening. The president also indicated that there is no limit to those wishing to leave the country.
Argentina now has so far 56 cases of coronavirus, the Health ministry reported, up from 45 on Saturday. The country so far has reported two deaths, both in their sixties and with other medical complications.
President Fernandez also announced that all those citizens over 60 years will not have to go to work and must remain at home, in self isolation. This is a controversial measure since several ministers including Public Health are included in the bracket as are a considerable number of judges and magistrates. However "they are the most vulnerable group, so please stay at home and enjoy".
Likewise all public activities, are suspended and any event which involves agglomeration of people, be it sports, leisure, music, touristic, whatever, plus the cancelling of 'non essential activities'.
Alberto Fernandez said he wouldn't mind if football matches from the official leagues are played, as long as there is no public and pointed out that "since people must stay at home it is not a bad idea to have them aired free of charge, given the emergency circumstances".
Fernandez made the announcements at the presidential residence in Olivos next to the governor of Buenos Aires City Horacio Rodriguez Larreta and the Axel Kicilof, governor of the Buenos Aires province, which together hold over half the Argentine population. Announcements followed a long meeting with cabinet ministers, members of WHO and representatives from different medical and scientific associations.
The president also added that the cost of the measures was going to be analyzed with Economy minister Martin Guzman and on Monday further details will be announced based on discussions of the Economic and Social cabinet regarding economic measures to address the pandemic.
Nevertheless Fernandez insisted that one thing was the pandemic and another the psychosis triggered, which "we all have to manage, contain, and ensure we comply and are committed with the measures so that they don't harm our neighbors, friends our fellow citizens".
On Monday also in another meeting with the governors of Buenos Aires City and Buenos Aires province, measures will be decided relative to metropolitan public transport. The idea is to limit traffic as much as possible, and make sure the most people remain at home.