Argentines requesting food assistance jump to 11 million; government had estimated four million
Wednesday, April 1st 2020 - 10:31 UTC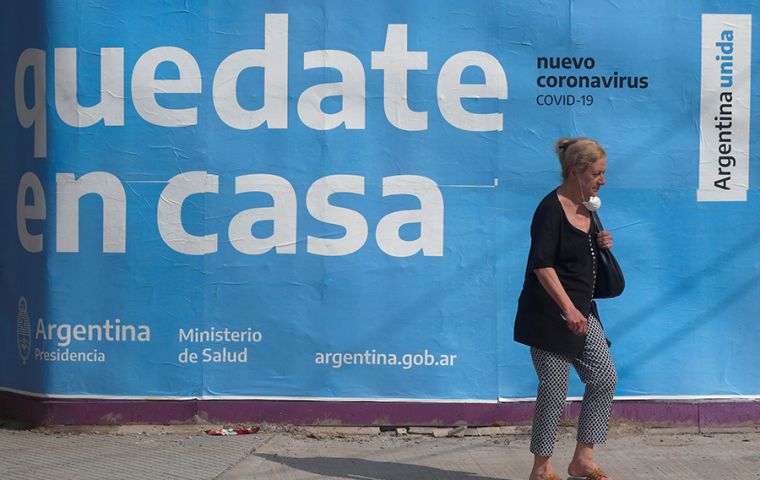 The Argentine government said on Tuesday that the number of people requesting food assistance has increased following the government lockdown to help prevent the spread of COVID-19, leaving some unable to work.
"The demand for food assistance increased from 8 million people to 11 million people," said Daniel Arroyo, the country's Minister of Social Development. Arroyo visited the San Cayetano church of Priest Jose "Pepe" Di Paola, known for his work in impoverished neighborhoods.
From early Tuesday morning, people queued in the rain outside the church to process their documents to receive government help. Inside the church, volunteers cooked a giant pasta with stew to serve at noon.
With a poverty rate of more than 35% according to the latest official figures, many people in Argentina are struggling to make ends meet, so a number of people have resorted to soup kitchens.
Priest Di Paola said the desperate situation for millions of people proves that Pope Francis criticism of the current economic system is right.
The Argentine government had estimated that the number of people requesting food assistance and financial support would reach 3.6 to 4 million, but has been overwhelmed by the situation.
In Argentina, the coronavirus has infected 1.054 people and killed 27. In most people, the new coronavirus causes mild or moderate symptoms that disappear in two to three weeks.
But in some people, especially older adults and those with underlying health conditions, it can lead to more serious illness and even death.