Falklands reinforces medical facilities in anticipation of a Covid-19 outbreak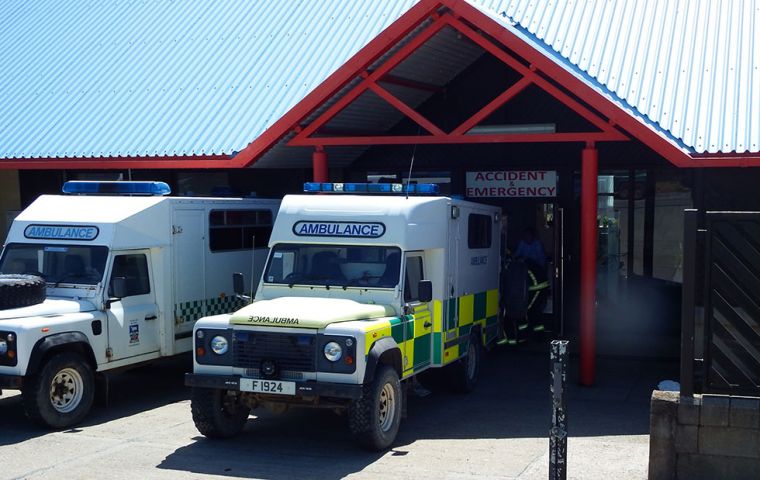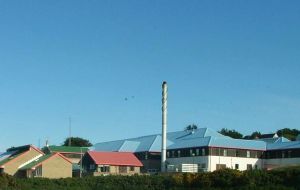 The Falkland Islands government announced on Tuesday that have reinforced medical facilities and Covid-19 arrangements with the support from the British government and the normalization of the Airbridge with Brize Norton.
Consequently the only hospital in the Islands, King Edward Memorial (KEMH) is well positioned to provide care should there be COVID-19 cases requiring a serious level of care.
Director of Health and Social Services David O'Neill said the 29-bed hospital has been reconfigured to handle potential cases, while also preserving space for other patients.
A number of KEMH's beds will be purposed for care of the more seriously ill. KEMH has plans to manage up to seven ventilated patients if the need arises.
There are seven ventilators, with two more to arrive. As well, the hospital has a number of other devices that assist breathing but which are non-invasive.
In light of the worldwide Covid-19 situation, a range of enhancements have been put in place, including the recruitment of extra anesthetic and surgical staff, and other medical staff. There are currently 10 senior medical staff to lead the care.
The hospital continues to augment its stocks of drugs and medical supplies through air arrivals, and test samples are being sent for processing in the United Kingdom.
Because of the remote location of the Falklands in the South Atlantic, KEMH normally holds considerable stock levels and the staff are used to planning and ordering ahead as a matter of routine.
Seven long stay nursing home patients have been moved from the hospital to a separate location, releasing their accommodation to be used as general beds should the need arise.
In addition to KEMH's pre-existing local capacity, the Ministry of Defense (MoD) has deployed a team of six medical staff to supplement and be embedded with the FIG medical team, working under the direction of the Chief Medical Officer and the Chief Nursing Officer.
The Falklands population is estimated at some 3.500 plus an estimated 1,300 military personnel at Mount Pleasant Complex. About a sixth of the population is classed as high-risk, mainly those over 70 with underlying health conditions. According to the latest test results received from UK, the Falklands have yet to confirm a positive Covid-19 case.
However since a number of Islanders are displaying suspected symptoms, including a child at the hospital, local authorities have decided to take the necessary measures as if the virus effectively is present in the Islands.
The Falklands government has imposed strict new measures on residents to try to stop any spread of the disease in case coronavirus is confirmed. All schools and nurseries are closed until at least the start of the new term in May and everyone, except those deemed critical workers, has been told to stay at home.