Falklands/Chile commercial airlink will remain suspended until June
Friday, April 24th 2020 - 08:42 UTC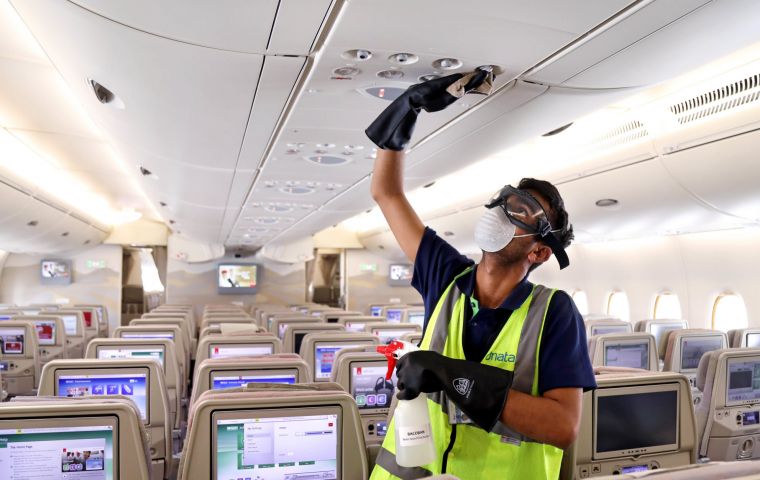 While the Atlantic Airbridge between the Falkland Islands and Brize Norton continues to service normally and is crucial for sending swab tests to labs in the UK, the two commercial flights to the Islands, one from Chile and the most recent from Brazil remain suspended.
LATAM has confirmed that the Saturday schedule Mount Pleasant-Punta Arenas-Santiago air service will not be operating during May. The airline however hopes it may resume in early June.
Likewise as previously announced it has been agreed between the Falkland Islands Government and LATAM to continue the suspension of the Sao Paulo Wednesday schedule until 14 May.
Further updates will be provided on the Chile and Brazil connections when more information becomes available. FIG is reviewing links every two weeks with LATAM and monitoring long-haul flight operations. (PN)