Hundreds of activists in Buenos Aires demand food for soup kitchens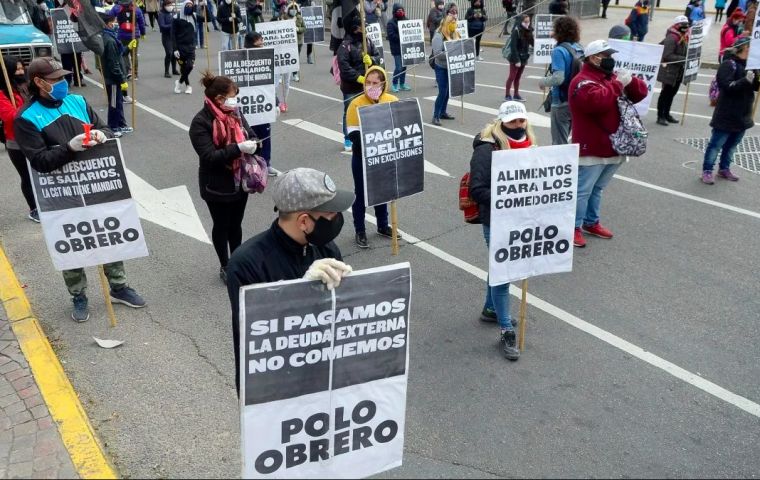 Several hundred activists blocked this week one of Buenos Aires' main avenues for hours to demand food for soup kitchens that feed hundreds of thousands in poor neighborhoods during the mandatory lockdown aimed at preventing the spread of the new coronavirus.
The activist stood apart from each other, wore face masks and gloves respecting the social distancing requirements. Some held banners that read "with hunger there is no quarantine."
According to the demonstrators, the social plans and food delivered to the most vulnerable is not enough.
Since the mandatory lockdown that started on March 20, an additional 3 million Argentines have asked for food assistance, taking the total to 11 million.
Many of these people rely on hundreds of soup kitchens to feed their families. But as the crisis deepens, some soup kitchens have even started waiting lists since they are not able to feed all the people that show up.
To make matters worse, the pandemic is hitting Argentina during a recession, with soaring inflation and more than a third of its population of 44 million living in poverty.
Argentina has registered 5,020 confirmed infections and 264 dead due to the new coronavirus.