Brazil forecasted to harvest 245,9 million tons of cereals and oil seeds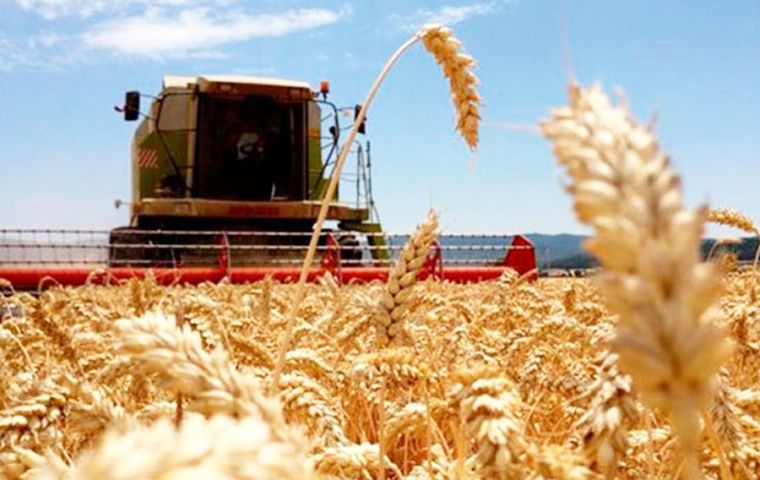 According to the Systematic Survey of Agricultural Production (LSPA), released on Tuesday, June 9th, by the IBGE, the country will harvest 245.9 million tons of cereals, legumes and oilseeds by the end of the year, up 1.8% (4.4 million tons more) compared to 2019.
Rice, corn, and soy account for 92.2% of this amount. But the high dollar encourages other crops, such as wheat. The May estimate for the 2020 agricultural crop suffered a reduction of 0.5% compared to the previous month, influenced by the drought in the south of the country, but remains at a record level.
Soybeans should surpass the record set in 2018, with a harvest of around 119.4 million tons, which represents an increase of 5.2% in relation to the 2019 harvest, but a retraction of 1.4% in the volume that was expected in the previous estimate (April). This reduction is due to the drought in the South. But the exchange rate is favorable for soybeans and wheat, a crop increasingly chosen by farmers. The cereal production estimate is 10.1% above the previous month and 31.4% higher than the previous year.
Among the regions, the Midwest leads as the largest Brazil grain producer with a 47.2% share and is expected to harvest 116 million tons in 2020, followed by the South (29.8% share and 73.4 million tons). The Southeast, with a 9.9% share (24.4 million tons); the Northeast, with 8.8% (21.5 million tons) and the North, with 4.3% (10.5 million tons) together, produce less than the second-placed region.
Among the states, the largest holdings are in Mato Grosso (28.6%), Paraná (16.4%), Rio Grande do Sul (10.8%), Goiás (10.3%), Mato Grosso do Sul (8.0%) and Minas Gerais (6.1%), which, together, represented 80.2% of Brazil's total.