Brazilian federal police raids and arrests Bolsonaro followers for funding "anti democratic" activities
Wednesday, June 17th 2020 - 12:19 UTC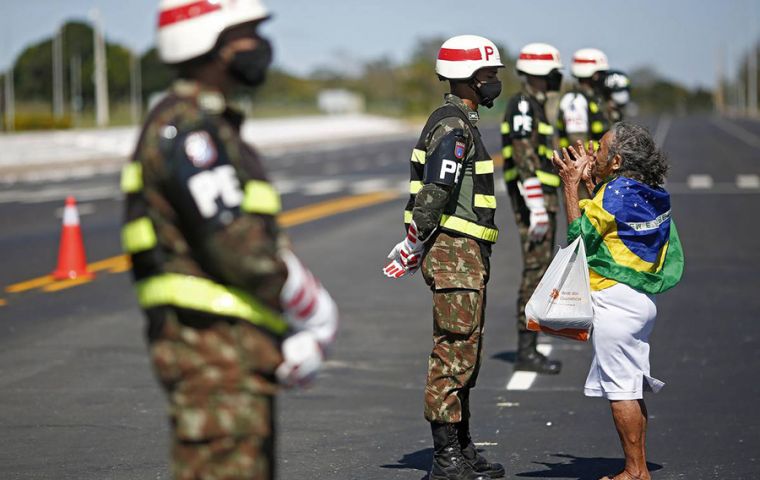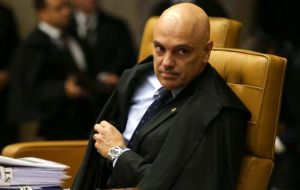 Brazilian federal police have raided supporters of Brazilian President Jair Bolsonaro accused by prosecutors of funding "anti-democratic" activities. The raids follow the arrest of an affiliated far-right activist.
Among those targeted early Tuesday were federal lawmaker Daniel Silveira and conservative blogger Allan dos Santos as part of a probe into the financing of anti-democratic rallies, Reuters reported.
Brazilian media giant Globo said the search and confiscation warrants were issued by Brazil's PGR prosecutions office and authorized by Supreme Court judge Alexandre de Moraes.
Tuesday's sweep, reportedly in six cities, follow an incident last week when a small far-right group of the president's supporters, known as 300 do Brasil (300 from Brazil), tried to invade Congress in Brazil's capital, before security intervened.
On Saturday, Brasilia's governor, Ibaneis Rocha, closed the zone around Congress, the Supreme Court, ministries and presidential palace to prevent repeat occurrences.
On Monday, police arrested Sara Winter, leader of the radical group whose real name is Giromini, who recently posted a video threatening de Moraes and reportedly led the attempted Congress break-in.
In recent weeks, Bolsonaro's supporters had challenged coronavirus lockdowns and called for military intervention against Congress and the Supreme Court. Last month, group members held a torch-bearing march outside court buildings.