Florencia Kirchner's "nanny" in Cuba rewarded with Argentine embassy in UK
Monday, June 22nd 2020 - 10:15 UTC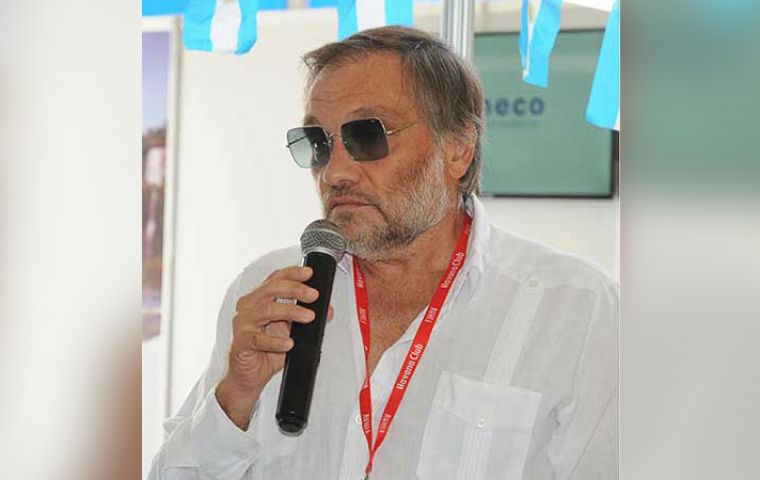 Javier Figueroa, currently head of the Argentine embassy in Cuba has been appointed as the next ambassador in the United Kingdom, and according to Clarin is an expert on Malvinas affairs. His time in Havana coincided with Cristina Fernandez daughter Florencia Kirchner medical internment, which impeded her from travelling back to Argentina.
Figueroa is described as a professional diplomat, named to the post by ex president Macri, and who also spent time as member of the Argentine embassy staff in London between 1998 and 2005. He will replace ambassador Renato Sersale who is retiring from diplomacy.
According to Clarin, the appointment of Figueroa coincides with the current Argentine government aggressive rhetoric claiming sovereignty over the Falkland Islands, and for example suspending joint interest measures such as the exchange of fisheries data and even joint scientific cruises. This apparently has also reflected in bilateral trade which continues to fall and only reached US$ 812 million last year.
Figueroa apparently has managed to handle the deep gap between the Kirchnerite and Macri governments and was named to Cuba in 2018, before he has been in South Africa. And his time in Cuba coincided with that of Florencia, under medical treatment for over a year, 2019, in Havana and the repeated visits of her mother Cristina Fernandez to the island. Mother and daughter flew back to Buenos Aires last March when Argentina had already imposed a no flights policy because of the coronavirus quarantine.
The next Argentine ambassador in London, is a lawyer from the Buenos Aires University Law School and entered the diplomatic service in 1995 after finishing his Foreign Service studies. Before going overseas, Figueroa worked at the Malvinas and South Atlantic Desk.
Finally Clarin recalls that London still remembers the performance and non diplomatic extravagant attitudes of the last Kirchnerite ambassador in the UK, Alicia Castro, ex union chief of Aerolineas stewardesses, and currently ambassador in Moscow.