Korean trawler catches fire in Montevideo port and is towed out to the bay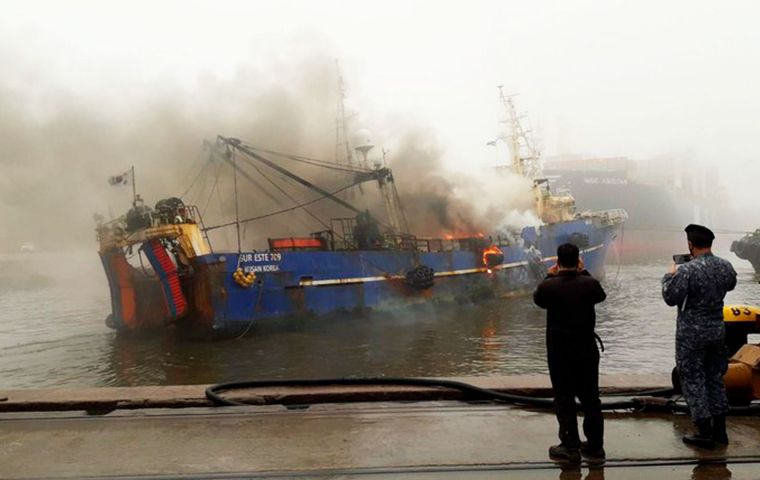 A Korean flagged trawler on Tuesday noon was towed away from Montevideo port docks to the bay after it caught fire fearing explosion threats from fuel and ammonia cylinders tanks.
Crew members of the trawler Sur Este 709 were working at the processing compartment when fire broke out among packaging materials, highly inflammable and easy to rekindle, and belching a dense black smoke.
The trawler crew and crews from nearby vessels were evacuated, as several teams of firemen started fighting the flames. But given the intensity of the fire and smoke it was immediately decided to take the vessel some 300 meters from the pier while most of the dock was evacuated.
There was no loss of life or injuries and the trawler was still burning and slightly listing late Tuesday evening, because of the tons of water gushed by tugs' jets.
The ammonia on board Korean fishing vessels is used for refrigeration, but it is a highly toxic and explosive gas. Sur Este was built in 1984, and is identified as IMO 8414465, GT 812.