Argentina extends quarantine to August 16, given a peak of Covid-19 cases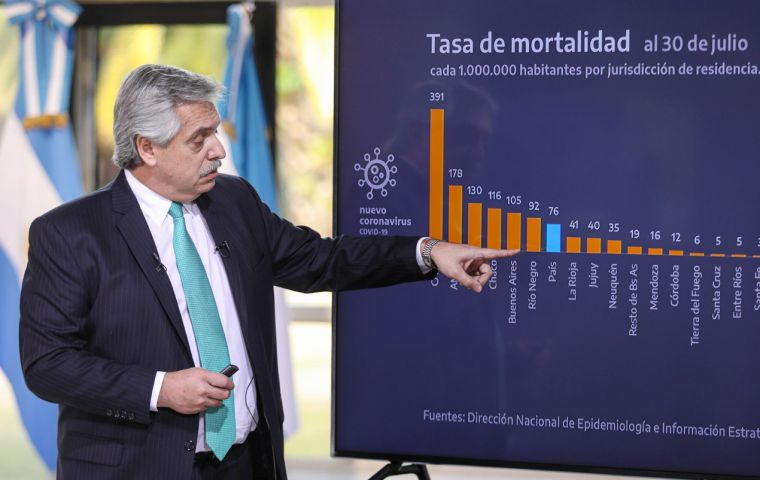 The Argentine government announced on Friday the extension of the quarantine, which has been in force since March 20, to Aug. 16 in an attempt to slow the spread of the novel coronavirus.
President Alberto Fernandez stated that between Aug. 3 and 16, the Buenos Aires Metropolitan Area, which has registered the highest number of cases in the country, will continue isolation measures, without adding new permissions or new restrictions.
"We are going through a growing moment of virus circulation that is largely concentrated in the (Buenos Aires Metropolitan Area), but which has also begun to radiate out to the south of the provinces of Santa Fe, Entre Rios, and Cordoba, and there are outbreaks in provinces such as Jujuy, Chaco, and Rio Negro," said the president.
Fernandez stated that the imposition of official preventive measures has so far allowed for an adequate response to the health crisis, but he urged residents to take individual responsibility to slow the spread of the disease.
Argentina, whose economy could see a drop of 10.5 percent this year according to the United Nations Economic Commission for Latin America and the Caribbean (ECLAC), registered its first case of COVID-19 on March 3, and as of Friday morning, had reported 191,362 cases with 3,466 deaths.