Falklands' Maritime Authority to sit under emergency services
Monday, August 10th 2020 - 06:34 UTC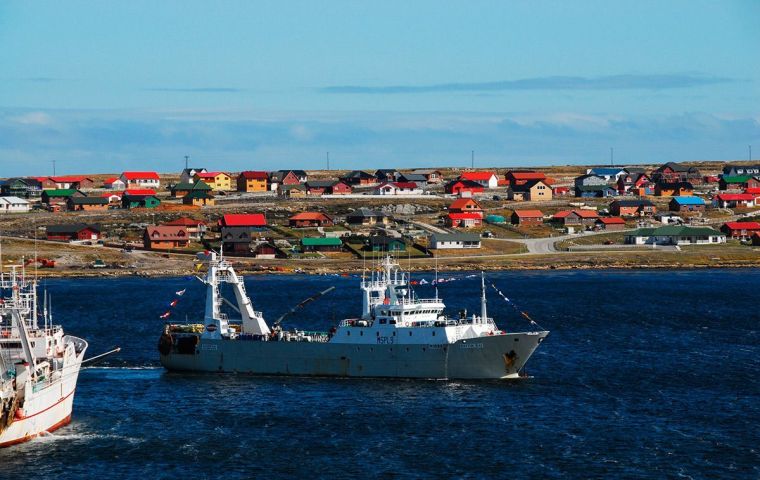 The Falkland Islands Maritime Authority has been placed under Emergency Services by the Executive Council. Lawmaker MLA Mark Pollard said in a press release that the move aimed to "address the current possibility of there being a conflict of interest between the collecting of fees for fishing licenses and the responsibility to regulate all vessels including the fishing fleet."
The implementation of the transition is expected to be complete by the 1st September 2020, said the release.
Executive Council also approved a strategy for the adoption of the International Maritime Organization Instruments Implementation code (IMO III Code).
The III Code was introduced by the IMO to a "global standard to enable States to meet their obligations as responsible flag, port and coastal States, and to provide the criteria to determine how Member States give full and complete effect to the provisions of those international maritime conventions to which they are Contracting Parties." Obligations referred to above include those relating to safety of life at sea, prevention of pollution, training standards, and collision prevention among others.
The paper also saw ExCo approve the creation of a Maritime Compliance Steering Committee, whose task will be to advise FIG in achieving full compliance with relevant maritime international conventions. (Penguin News)