"Delighted to be the new ambassador to Uruguay, one of UK's oldest friends"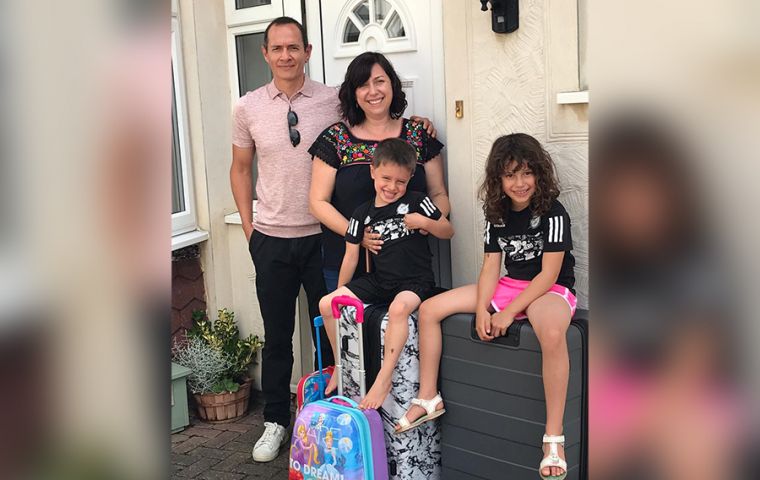 Mrs. Faye O'Connor who has been appointed as ambassador before the Uruguayan government is in Montevideo and will soon start in office, as the successor of the previous ambassador, Ian Duddy, who has been reappointed to Chile.
Mrs O'Connor's priorities will be focused on UK-Uruguay cooperation in response to the Coronavirus crisis, on gender equality and increasing opportunities for women and girls, on the promotion of trade and investment opportunities and on climate change and green recovery in the lead-up to the COP26 UN climate conference to be hosted in Glasgow in November 2021.
Mrs O'Connor joined the Diplomatic Service in 2001 and she has held numerous positions in London and abroad, most recently as Head of International Development at the UK's Permanent Representation to the United Nations in New York.
Previously she served as First Secretary – Prosperity Officer in Mexico, and as Second Secretary – Political in Moscow. Mrs. O'Conner's roles in London include heading the International Climate Team of the FCO's Department for Energy and Climate Change, running strategic Communications in the Counter-Terrorism Policy Department and working as Policy Lead on Refugees, Election monitoring and conflict prevention, for the United Nations Department.
Regarding her appointment, Mrs O'Connor said: "I am delighted to be the new British Ambassador to Uruguay, one of the UK's oldest friends. We have long cooperated internationally and share a core set of values such as democracy, free trade and defense of human rights. The Coronavirus pandemic has further highlighted the importance of international collaboration and I hope to find further opportunities where the UK and Uruguay can work together as we continue developing our strong and warm relationship in the years ahead."