Brazilian oil export record in 2020, average 1,4 million bpd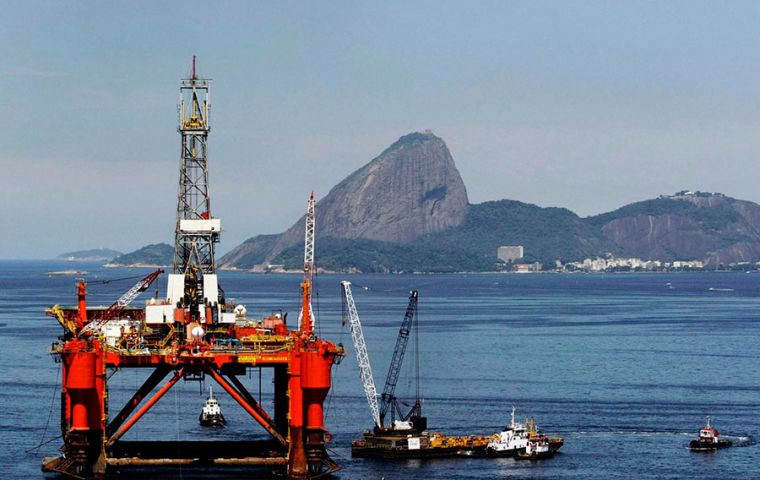 Brazil established a new record for oil exports in 2020, with sales averaging 1,4 million bpd and a peak of 1,9 million bpd during the month of May, according to the Mines and Energy minister Bento Albuquerque. The minister also announced that on 7 January, Brazil's oil giant Petrobras reached a daily production record of 2,84 million barrels of oil, beating the previous mark set in 2015, with 2.79 million BOE/day.
Petrobras in 2020 produced 2.28 million barrels/day, compared to 2.23 million barrels/day recorded in 2015. Pre-salt accounted for 66% of the volume extracted by the company in 2020. In 2015, the percentage was 24%.
The volumes extracted last year exceeded by 5% the targets originally forecast for the year, in line with the revised October forecast. Petrobras attributed the higher-than-expected result to four factors: (1) production above the nominal processing capacity in the Búzios field as a result of the greater temporary availability of power generation and gas compression on the platforms in that field; (2) the lower number of interventions to combat CO2 corrosion in underwater gas-injection pipelines, due to the development of new inspection tools and technologies; (3) the slower production decline observed in the Tupi (ex-Lula) and Sapinhoá fields, due to the better performance of the reservoirs; and (4) greater production efficiency and optimization of production stops on platforms, despite the operational restrictions resulting from the Covid19 pandemic.