Covid-19: Peruvians doctors on hunger strike to protest government non action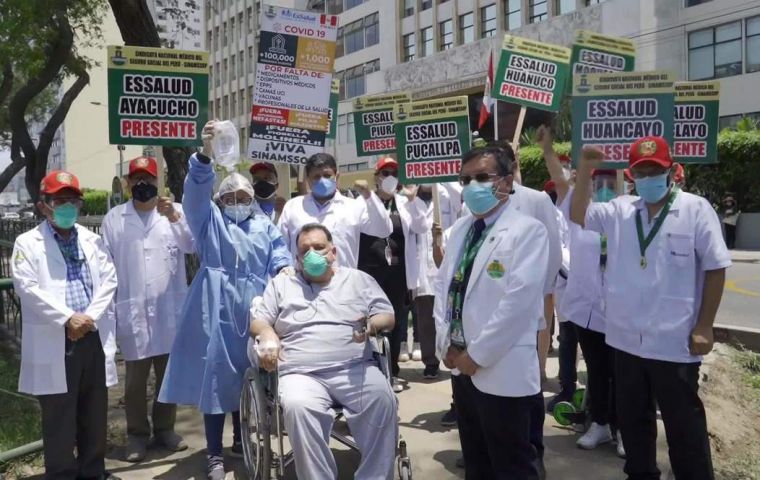 A group of Peruvian doctors launched a hunger strike this week to protest the government's lack of preparation for a second wave of COVID-19 cases.
Dr. Teodoro Quiñones, the secretary-general of Peru's physicians' union who is taking part in the strike, and at least a half-dozen striking doctors are staging the strike in a makeshift tent outside the headquarters of the health ministry in the capital, Lima.
Quiñones said the government has not fulfilled its commitments to improve conditions in the country's public hospital system, leaving doctors without adequate supplies of oxygen, medicines and ventilators.
The group of striking doctors told The New York Times the state-run EsSalud network dismissed COVID-19 specialists after the first wave receded and failed to hire them back when more and more new cases began filling up hospital intensive care units.
Peru has more than a million confirmed coronavirus infections, including over 39,000 deaths, according to Johns Hopkins.