US court rules against former Bolivian President Sánchez de Losada and a close aide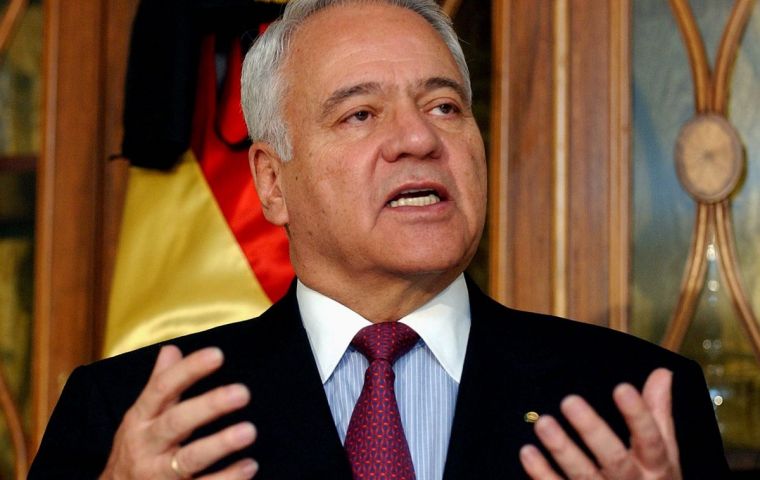 A Florida federal judge Tuesday upheld a decision to have former Bolivian President Gonzalo Sánchez de Lozada (2002-2003) and former Minister of Defense Carlos Sánchez Berazaín pay 10 million dollars in reparations to the victims of uncontrolled state repression.
Although the events of October 2003 led to over 60 fatal victims, relatives of only eight of them filed the lawsuit.
Judge James Cohn of the Federal District of Miami made his ruling based on the 1992 Torture Victims Protection Act (TVPA). During the proceeding, the jury heard the testimonies of 40 witnesses during an oral trial that lasted three weeks.
Sánchez de Lozada and Sánchez Berazaín were found to be responsible for the extrajudicial executions registered after the promulgation of Supreme Decree 27209 of October 11, 2003, which analysts find similar to the 4078 of November 15, 2019, that resulted in other massacres.
Bolivia's current Minister of Government, Carlos del Castillo, posted on Twitter that the court ruling was good news for the Bolivian people. "Justice was done," he wrote.
Attorney Thomas Becker, who represented the plaintiffs described the decision of the US judge as historical for having turned down the motions submitted by the defence, who fled the country but were unable to escape Justice. "The victims of 2003 and the Bolivian people have sent not only a message to those who kill their people in Bolivia, and in other countries. They have sent a very powerful message to the United States Government that they cannot protect human rights violators,'' Becker emphasized. Regarding the atrocities of Senkata (El Alto) and Sacaba (Cochabamba), Becker stressed that Judge James Cohn's decision sets a precedent for similar cases of killings in Bolivia.
Bolivia's Justice Minister Iván Lima issued a statement describing the ruling as "an act of justice and an important precedent against impunity" because "Judge Cohn's decision is based on the 1992 Torture Victims Protection Act (TVPA) and opens a line of jurisprudence to initiate civil proceedings in that country against those responsible for crimes of torture and extrajudicial executions perpetrated in countries outside the United States."
However, legal counsellors for the defendants warned the ruling was still not final and appeals may be put forward.
After the judge's ruling was known, the legal defence of the former authorities reported that it is not a final decision and that it is planned to appeal it. The Williams & Connolly law firm said "The ruling of the court of the first instance of April 5, 2021, is not the final decision in this case. We do not agree with the ruling and we plan to appeal," hoping "the sentence will be reversed when the facts are carefully examined under the appropriate legal standard."