Uruguayan Presidential Secretary recovering "well" following emergency surgery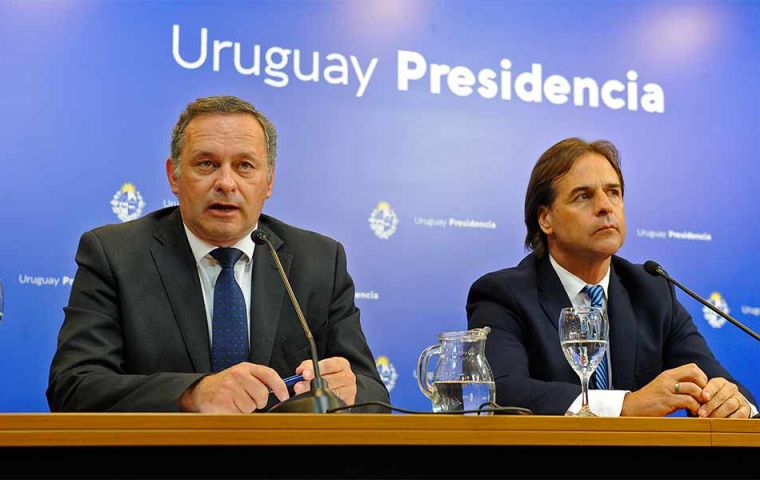 Uruguayan Presidential Secretary Álvaro Delgado was recovering "well" and hoped to be discharged from the hospital Thursday, following an emergency appendix surgery on Wednesday, it was reported.
President Luis Lacalle Pou's close aide went for a medical checkup due to "a discomfort" he thought was something else and had to be admitted into a Montevideo hospital for emergency surgery, according to local media.
Delgado had on Tuesday met with representatives from the Duty Free shops Association and local authorities of the Brazil-bordering department of Rivera to discuss reopening the local business in a way compatible with anti-covid protocols but which could at the same time bring some economic relief.
He was to convey the proposal to Lacalle, who ordered all businesses closed from March 23 through April 30 as part of the Shield April campaign plan recommended by the presidential honorary adviser group known as GACH. Among the proposals were opening every 15 minutes to deliver purchases handled online.
Business owners are seeking a solution to minimize the impact of having to cover all their expenses, particularly the workers' salaries, with no income at all before the crisis deepens at the Rivera-Livramento border.