Raúl Castro to step down as leader of Cuba's Communist Party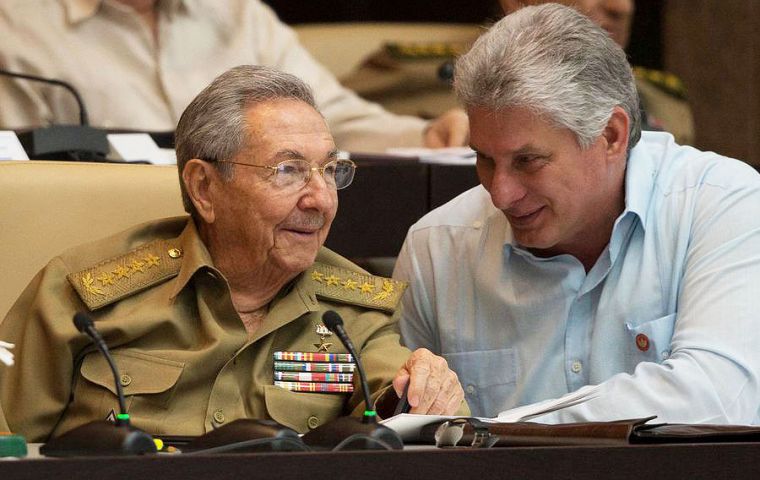 Iconic leader Raúl Castro is expected to step down as First Secretary of Cuba's Communist Party (PCC) as the VIII Congress of the PCC is set to start this Friday at the Havana Convention Center, under the title "The Congress of the historical continuity of the Cuban Revolution."
About a thousand delegates are expected to meet until April 19 to discuss the country's response to the coronavirus pandemic, the deepening of economic reforms, the impact of greater access to the Internet and the formation of new political cadres. But most significant of all will be appointment of the PCC authorities, which for the first time since the 1959 Revolution, will not include a member of the Castro lineage of Fidel and later Raúl.
Current Cuban President Miguel Díaz-Canel, 60, is poised to become the new First Secretary of the party as per Raúl Castro's own wishes.
The PCC Congress is the supreme body of the country's only party. Since 1975 it has convened regularly every five years to establish the political and economic guidelines, previously debated by the delegates of each province.
Castro's replacement is viewed in the United States as an opportunity towards economic reforms. "What is happening now is that a new generation is consolidating control," explained Arturo López-Levy, a professor at Holy Names University in California, who believes that economic reforms will gain traction once the pandemic is under control. "Now they will be forced to carry out important reforms, because their legitimacy does not come from a revolutionary background, but from being able to show a better performance," said López-Levy.
Meanwhile, and marking the 60th anniversary of the failed CIA-backed invasion of the Bay of Pigs, Cuba has appointed General Álvaro López Miera, a member of the Political Bureau of the island's Communist Party (PCC), as the new Minister of the Revolutionary Armed Forces in lieu General Leopoldo Cintra Frías, who has held the position since since 2011 and will now be charged with other duties.